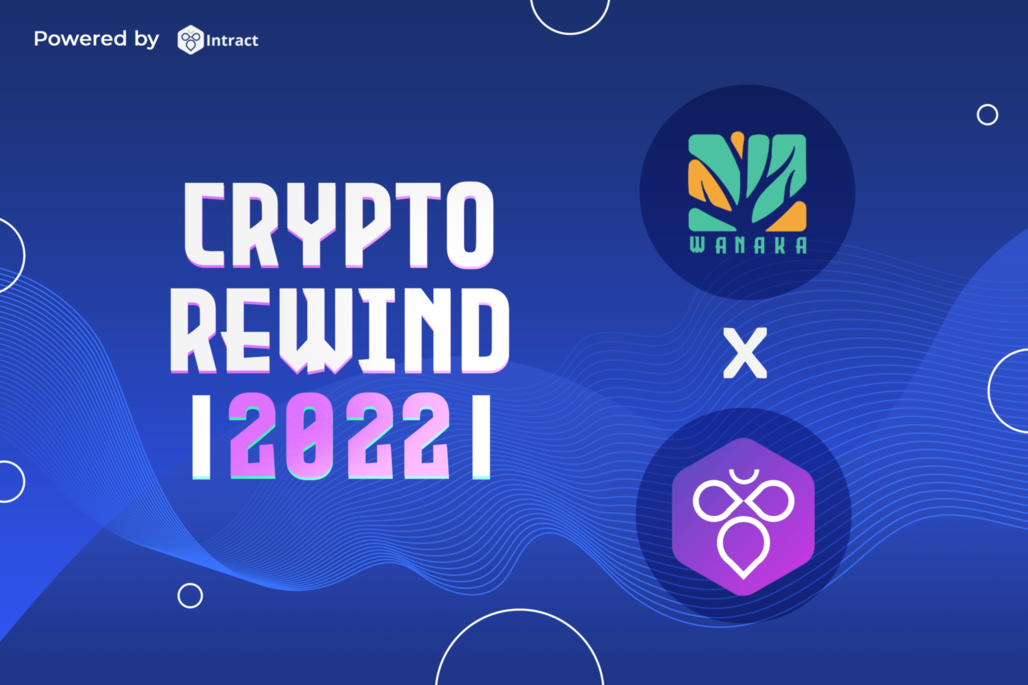 🧑‍🌾 Hello Wanaka Farmers,
Wanaka Farm Team is glad to bring you all another event to review your journey with Wanaka Farm until now – CRYPTO REWIND 2022. With this event, we also want to introduce the Strategic Wanaka Farm Partner Intract® together with their great support to Wanaka Farm community development.
CRYPTO REWIND 2022
CRYPTO REWIND 2022 is an thrilling campaign incubated and executed by Intract®, in which any blockchain users can review their onchain journey through out the crypto year 2022.

With the 03 major perspectives, you can see how advanced and enthusiastic you devoted to the Crypto world throughout your On-chain Activities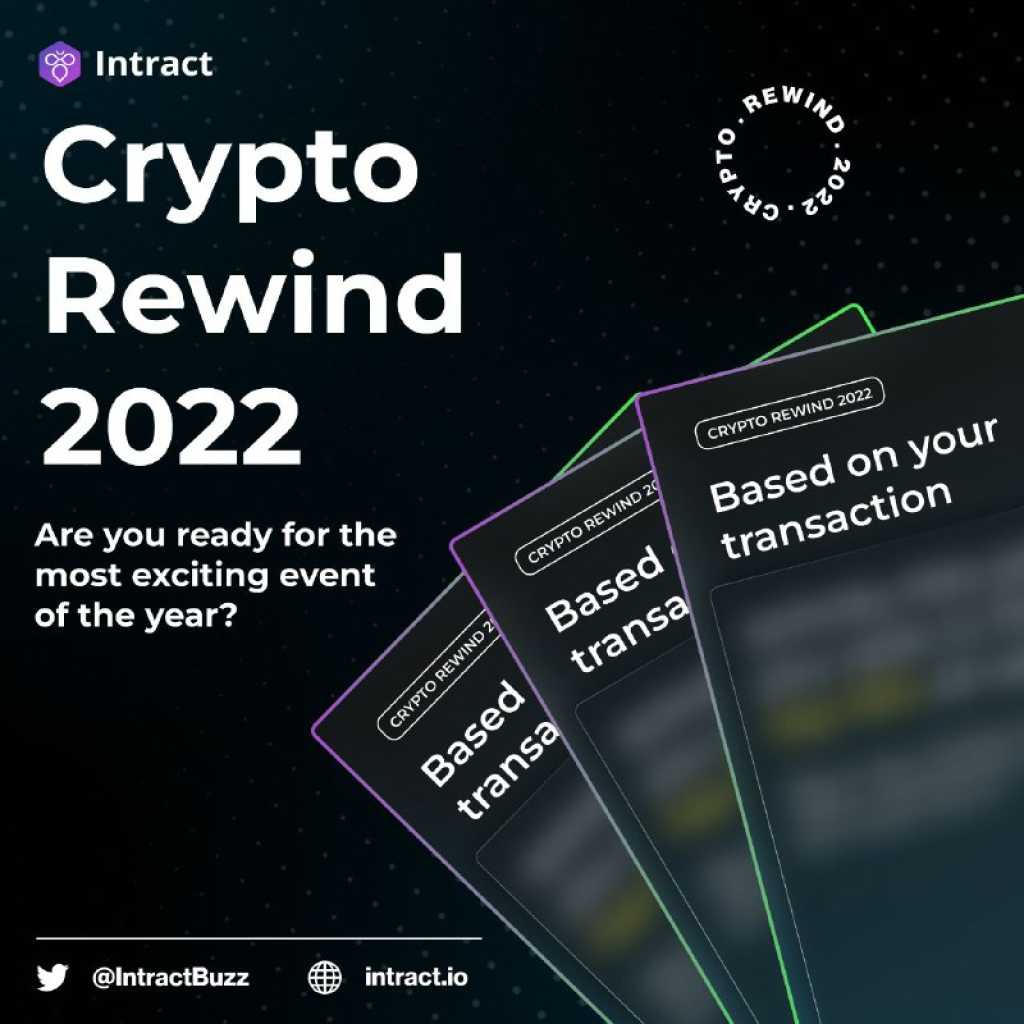 PARTNERSHIP ANNOUNCEMENT

Intract® is a Web3 Growth & Analytics toolkit for any projects to run the most effective & data-backed growth campaigns across all channels such as communities, partnerships, Twitter, KOLs and much more.
Unified profiles to build deep relationships
Track what your user discusses on Discord, feels on Twitter & how they interact with your protocol, all in one single place
Actionable Reports to improve marketing spend
Track your HODLers behaviour, build lookalike audience, identify the right partnerships, KOLs and much more
Segments to personalize & automate engagement
Distinguish your whales from irrelevant bots & hunters, create whitelists & send them airdrops
In this crypto difficult season, only a wise and patient players will win, so let's try to explore our collab-event CRYPTO REWIND 2022 – WANAKA FARM
CRYPTO REWIND 2022 – WANAKA FARM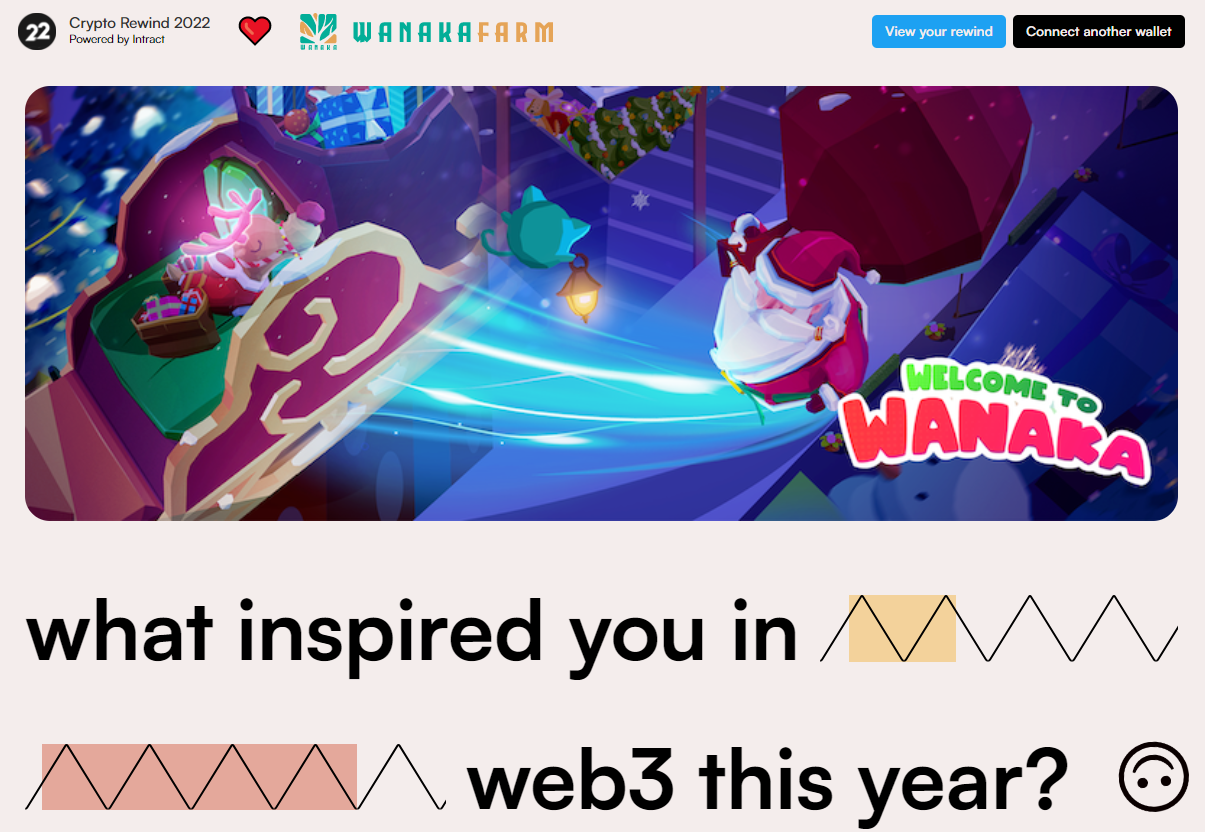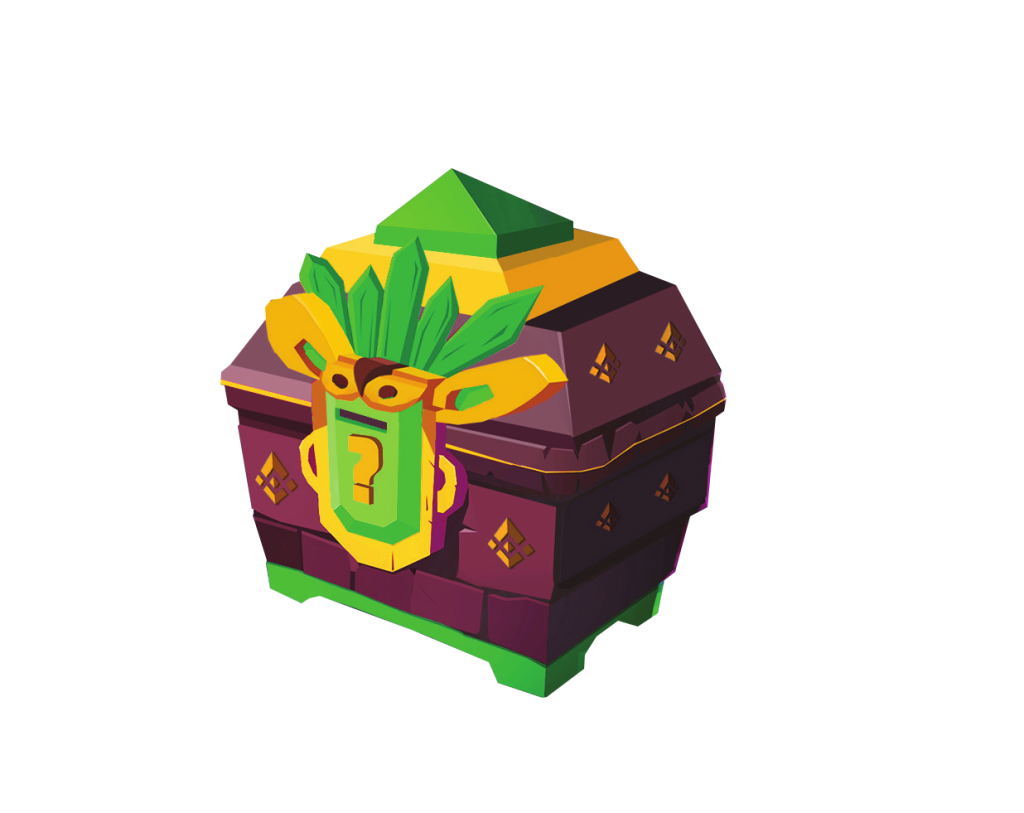 How to choose the winner:
Favourite Hangout spot must be Wanaka Farm
Higher

gas amount spent

and

number of transactions

will more likely be preferred
Your Tweet content in more

customized written

by yourselves &

in your local language

is better than the automated content, but must keep the hashtag #CryptoRewind2022
Social interaction (i.e: Friend tagging, views, interaction, …) is not significant affected to the result.
THE PRIZE WILL BE SENT TO YOUR VERIFIED DISCORD CONNECTED WALLET, FROM OUR DISCORD CONNECTING ACTION MENTIONED ABOVE, NO FURTHER ACTION NEEDED, WANAKA FARM TEAM WILL ANNOUNCE THE RESULT ON OUR OFFICIAL CHANNEL LATER.
That's all for the Partnership announcement between Wanaka Farm and Intract, and an example that you can connect and interact with us. We hope you enjoy this activity, honestly.
Last but not least, Happy New Year, Farmers 😀