Transformation is a process, and as life happens there are tons of ups and downs. It's a journey of discovery – there are moments on mountaintops and moments in deep valleys of despair.

Rick Warren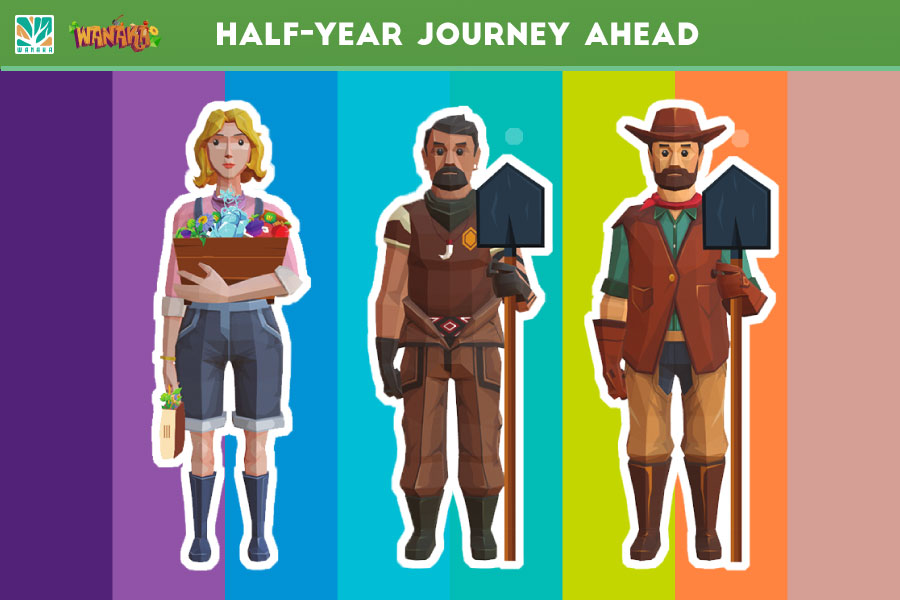 ️️️ ❤️️❤️️❤️️ Dear Our Beloved WANAKA Farmers, ️️️❤️️❤️️❤️️
As we have been through ups and downs, we are glad that you all faithful members of WANAKA Farm are still doing great with us.
With all the heart for building the beautiful and more fascinating WANAKA Farm, we cannot leave aside all the economic matters while many of our Farmers keep concerning. Frankly speaking, we deeply understand those worries, had done a lot of consideration as well as internal discusion, even though we insist on focusing the gameplay & experience improvement at the moment.
Regarding what we've learnt from the community feedback, aligning with the project future ahead, we are confident to announce the new changes which will take place in the very near future that WANAKA Farm will settle.
Purpose:
We want to balance the value of return on investment between NFT Land owner vs. non-NFT Land players.
We protect the real players from bot programmed accounts.
We prioritize players who own NFT land – anytime and especially during big changes.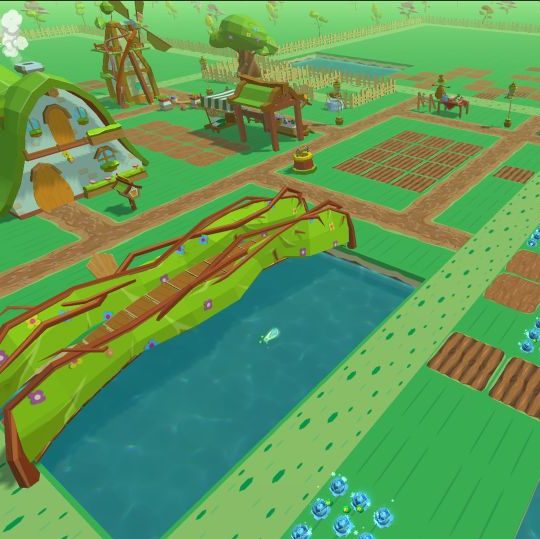 What should come in new Big Update:
As you all should know, besides deploying our Multiplayer System, where the players can interact, communicate better with each other. It is the top priority that we are serving the right people, not the computer bot or anyone who is exploiting our system, for bad purpose. Therefore, we will make these following changes:
The Captcha system in the game:
We hope you all don't mind to do some simple human verifying step during your playing.
Default Land Role:
Default land's role will rollback to its initial purpose, serving as a way to expereince WANAKA Farm in a limited way. It is same meaning that all users need to own an NFT land or rent-a-land in order to earn the $WAI. However, that does not mean that the default land owners cannot use the facilities in WANAKA Farm. We will always have room for you to participate in mini-games or enjoy the fun of WanaTown in the future.
Release the Land retal system:
The land rental system is an appropriate replacement for the default land mechanism, Open up a new way of earning for both people without land and with land NFT.
Others:
In addition to the above updates, changes to the quest system, energy issues, inventory, new growing items, new pet system… are also being considered and implemented.
What to prepare now:
For the default land owner:

New created accounts using Default land: soon won't be able to earn $WAI, but those account owners can always: rent the land, own the land, or enjoy the game as usual. Details will be determined when we release a new update.
Default land accounts created previously: We will come up with a handling plan as soon as possible and will notify you in advance so that you have a plan to prepare.

For the NFT Land Owners:

For now, we hope Default Land owners in general can understand our motto and prepare well. At the same time, NFT Land Owners can find a good way to take advantage of more opportunities to earn in-game $WANA income.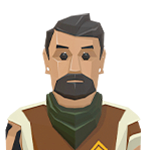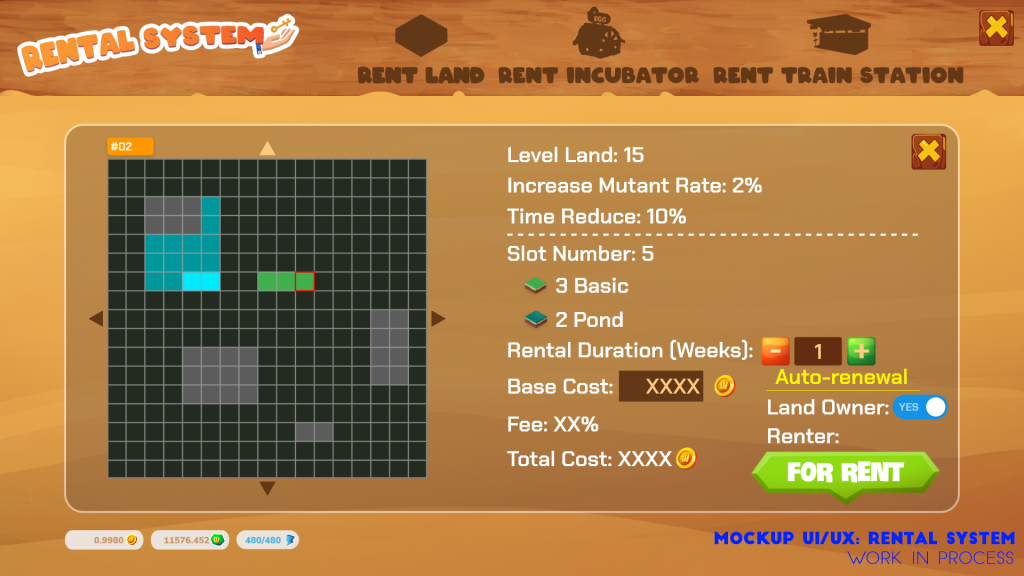 Love you all and Best Regards,
️️️WANAKA Farm Development Team ️️️