WANAKA Point (WP, in short)

A new Index calculating from the assets that a WANAKA Farm user is holding, including token and NFTs, in the game or in a BSC wallet to define user's DAO Voting power & game ranking.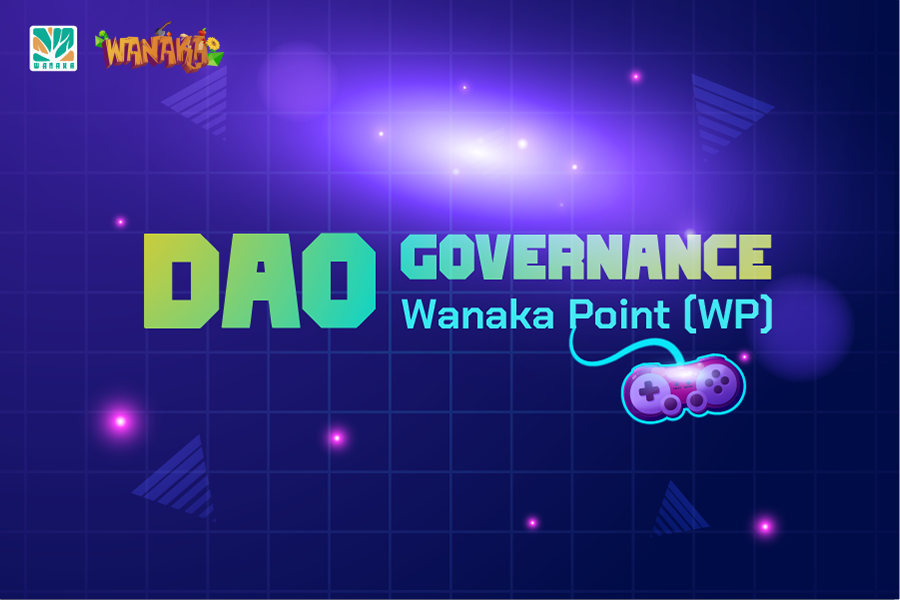 Dear Beloved WANAKA Farmers and Investors,
For implementing the DAO(*) (decentralized autonomous organization) system as our roadmap plan, we need a tool to measure the Voting Power that each people should have. Like company shareholders, the bigger shares holding, the higher weight of their opinion. Therefore, we hereby introduce the WANAKA Point term – (WP, in short).
*You can visit this Article to understand more about DAO
WANAKA Point
Besides the $WANA Token being held in the wallet (Metamask, WalletConnect,…) or staked in our staking page webiste, WANAKA Farm users have more valuable assets like Land, … Therefore, the WANAKA Point (WP) which we are talking about will follow some ways to fully reflect how much voting power that a real WANAKA Farmer should have:
$WANA in wallet: Base rate 01 $WANA token = 01 WP (holding in connected wallet).

Multipliers

: $WANA in Staking pools, different time lock will result in higher conversion rate.

Land NFT

: Land keeping ingame or in wallet will have different value.
| | |
| --- | --- |
| Asset type | Exchange rate |
| $WANA in wallet | x1.0 |
| Staking Pool – $WANA in no time lock | x1.0 |
| Staking Pool – $WANA in 90 days full lock | x1.25 |
| Staking Pool – $WANA in 180 days full lock | x1.50 |
| Staking Pool – LP WANA/BUSD – 90 days full lock | x1.50 |
| NFT Land – in wallet | + 1 500 WP / Land |
| NFT Land – ingame | + 2 000 WP / Land |
We will account the assets base on this table to define the WP
To quickly check your real time WP accounted for your BSC Wallet, visit section Account in WANAKA Farm Marketplace:
WANAKA Farm DAO System
WANAKA Farm DAO is a system that allows players holding assets ($WANA, NFT Land) to contribute their ideas or vote for good ideas to help the project develop and move in the right direction. All of your contributions are shown through votes. The contributions approved with the majority of votes will be included in the todo list and implemented by the team as soon as possible.
Regulations in DAO voting are as follows:
Proposal creator: 80,000 WP to make a new proposal.
Voting strength: based on total WP score ($WANA in wallet, $WANA staked in staking pools, Land in wallet, Land in game).
Time for voting: decided by the proposal creator, the vote begin in 02 hours later from the time of creation.
Vote result will be included in the todo list if it is approved by a majority votes and must reach a minimum of 200,000 WP.
For each proposal that is included in the todo list, proposal creators and participants will receive airdrops of $WANA, The proposal creators will be additionally rewarded special items to use in the game. Details to be defined later.
WANAKA Point for ingame ranking
We divide WANAKA points holder into 3 grades: Gold, Silver, Bronze.
Gold: 100,000 WP
Silver: 60,000 WP
Bronze: 20,000 WP
These rankings will help you to get more incentives in the game. We will let you know more details about this later.
WANAKA Voting page