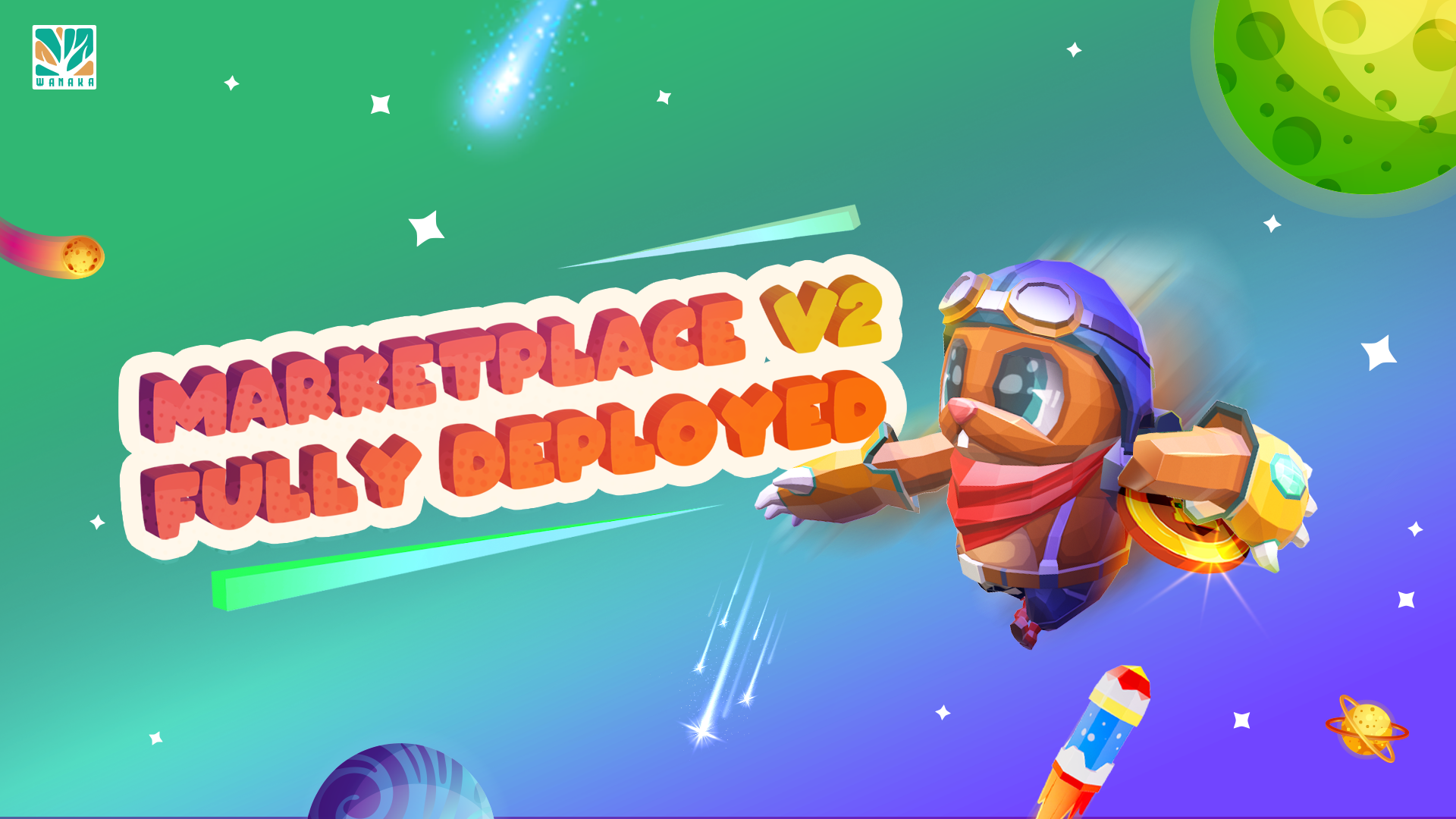 Dear Wise Traders in Wanaka Farm,
After a while of testing and implementing, we are satisfied to announce that the Marketplace V2 will be finally deployed, and to replace the old-current marketplace.
The marketplace v2, which usually be addressed by the link https://beta-marketplace.wanakafarm.com/ would be moved to the original address https://marketplace.wanakafarm.com/;
Which mean, from August 1st, 2022, the old marketplace would not be accessible same as before; but it become a tab of the new marketplace, So the buyers should cancle their bids and claim back the $WANA they had placed on Marketplace v1 as soon as possible. Details as below:
SO WHAT TO DO BEFORE AUG 01st?
For the Seller:
You dont need to do anything. The listing on old market can be removed, but the NFTs are safely stored in your wallet as it is from the beginning. the marketplace doesn't keep any of your selling assets.
For the Buyer:
You have to be noticed: Cancle your buying offers soon to take back the locked $WANA that you have bidded (the tab Your old offers is available now to check). We will spare 01 month for the old marketplace availability before completely being removed. After Aug 30th, 2022. If you would haven't cancle the offers, you would need to contact support for direct working with the blockchain, as the web frontend will not be available then any more.
So make sure not to forget listing your stuffs on the new marketplace, anyway. 😅

That's all! Quite easy compare to the Staking Pool v1 handling, right? We don't hesitate to assist you but it would take time, so please highly be aware of our timeline. Again:
July 31, 2022: Deadline to harvest the WANA EARNED from Old staking Pool
Aug 30, 2022: Deadline to CANCLE OFFER from Old marketplace. After that. the website https://marketplace.wanakafarm.com/#/ will only contain the interface of the marketplace v2.
Happy selling and farming! 👬
Wanaka Farm Team