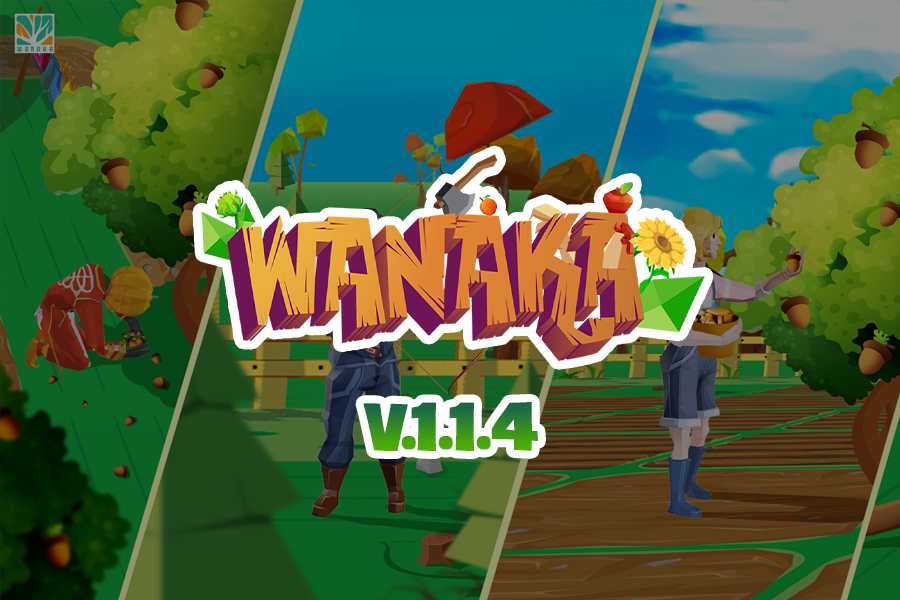 Dear beloved WANAKA Farmers,
In this v.1.1.4 Patch update, We are pleased to bring you all a completely new interface of the ingame Head-up display (New HUD) along with the following changes as below:
Details of the update, please read below!
⭐ Update Details
1. Ingredient Items Combining
After previous update(s), we realized that the users are stocking up too many 1⭐ Ingredient Items, but cannot bring them into reasonable use cases. Therefore we develop the new function so called Ingredient Items combining, the purpose is to let the user can merge 1⭐ Ingredient Items into 2⭐ or 3⭐.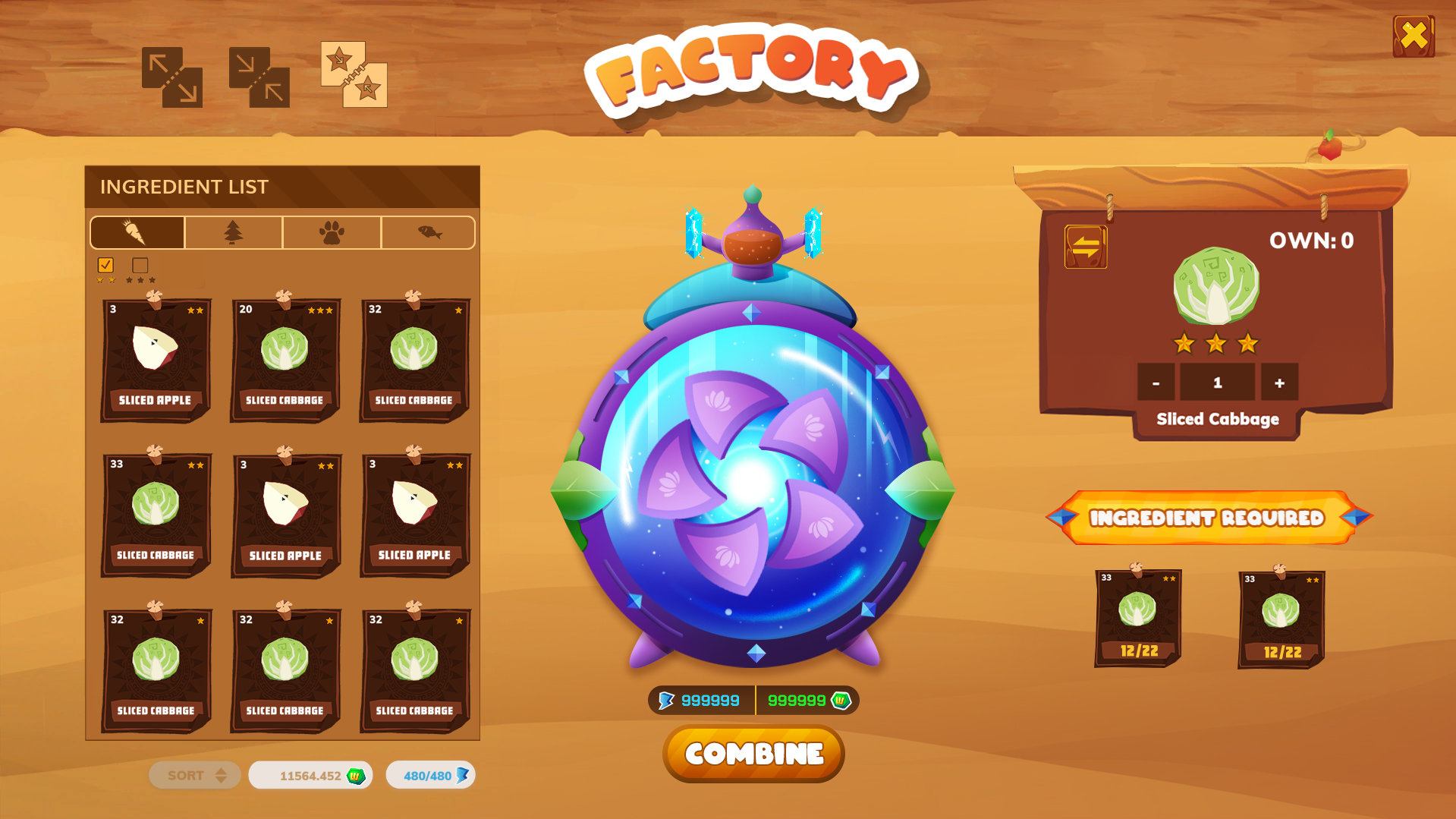 Below is the working mechanism of the new function:

Everyday, each player would have 06 turns to do the Ingredient Items Combining.
The player must follow this sequence to do the combining: 1⭐ -> 2⭐ and then 2⭐ -> 3⭐
To get one 2⭐Ingredient, it needs:

Three of 1⭐ same-type items.
40 Character energy
Fee: 10 $WAI

To get one 3⭐Ingredient, it needs:

Three of 2⭐ same-type items.
120 Character energy
Fee: 20 $WAI

Notice: Users can do Multi Combining to save time, similar mechanism to Factory processing.
2. New HUD update.
We realized that it's needed to do something refreshing to the game's interface after releasing it for a long time, in additionally, to fix some inconsistencies in the user interface; The goal is to make the game even better.
In addition to updating the user interface appearance, we also updated the animation as well as the sound effect to make it more vivid. Hope everyone enjoys!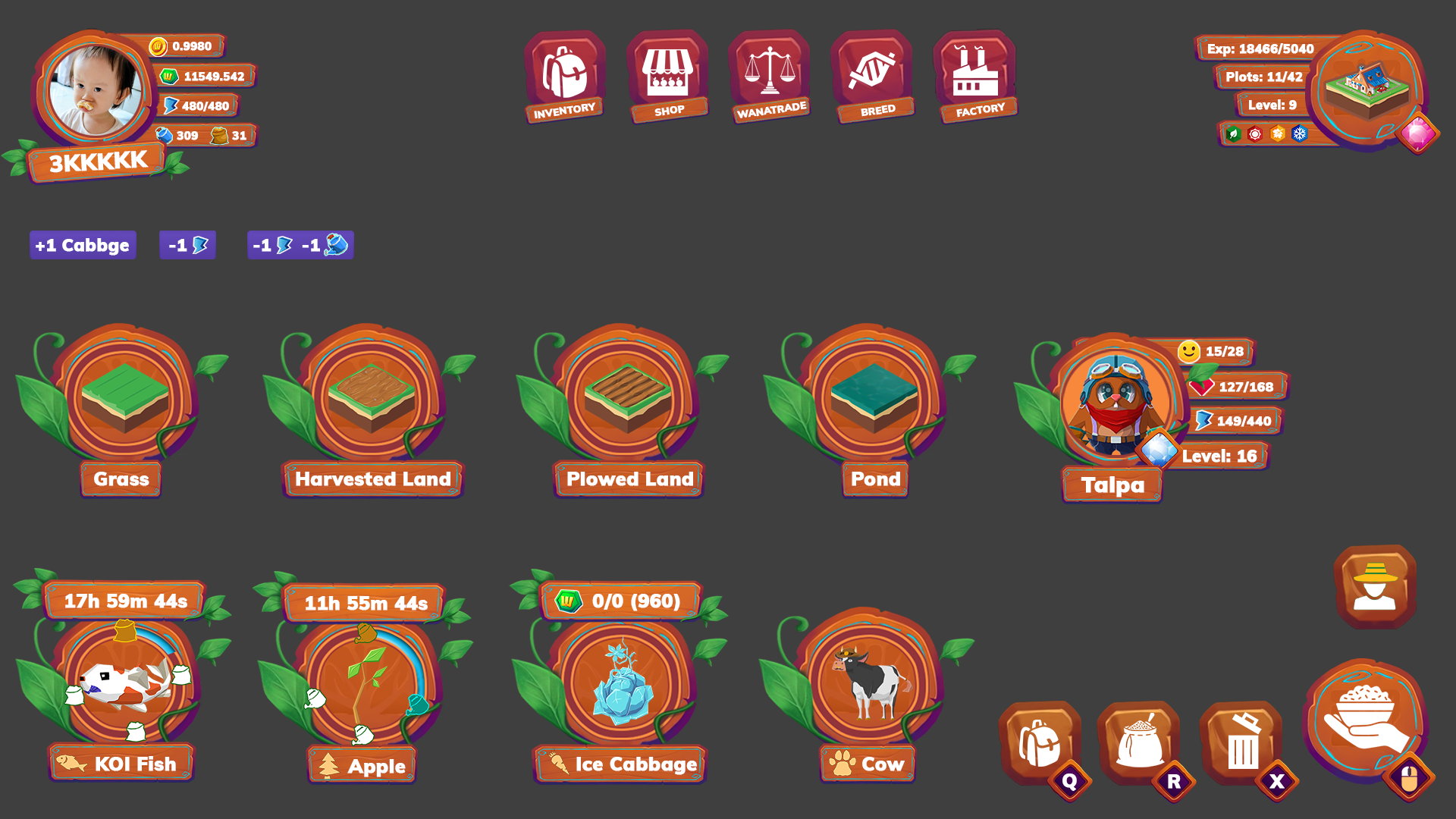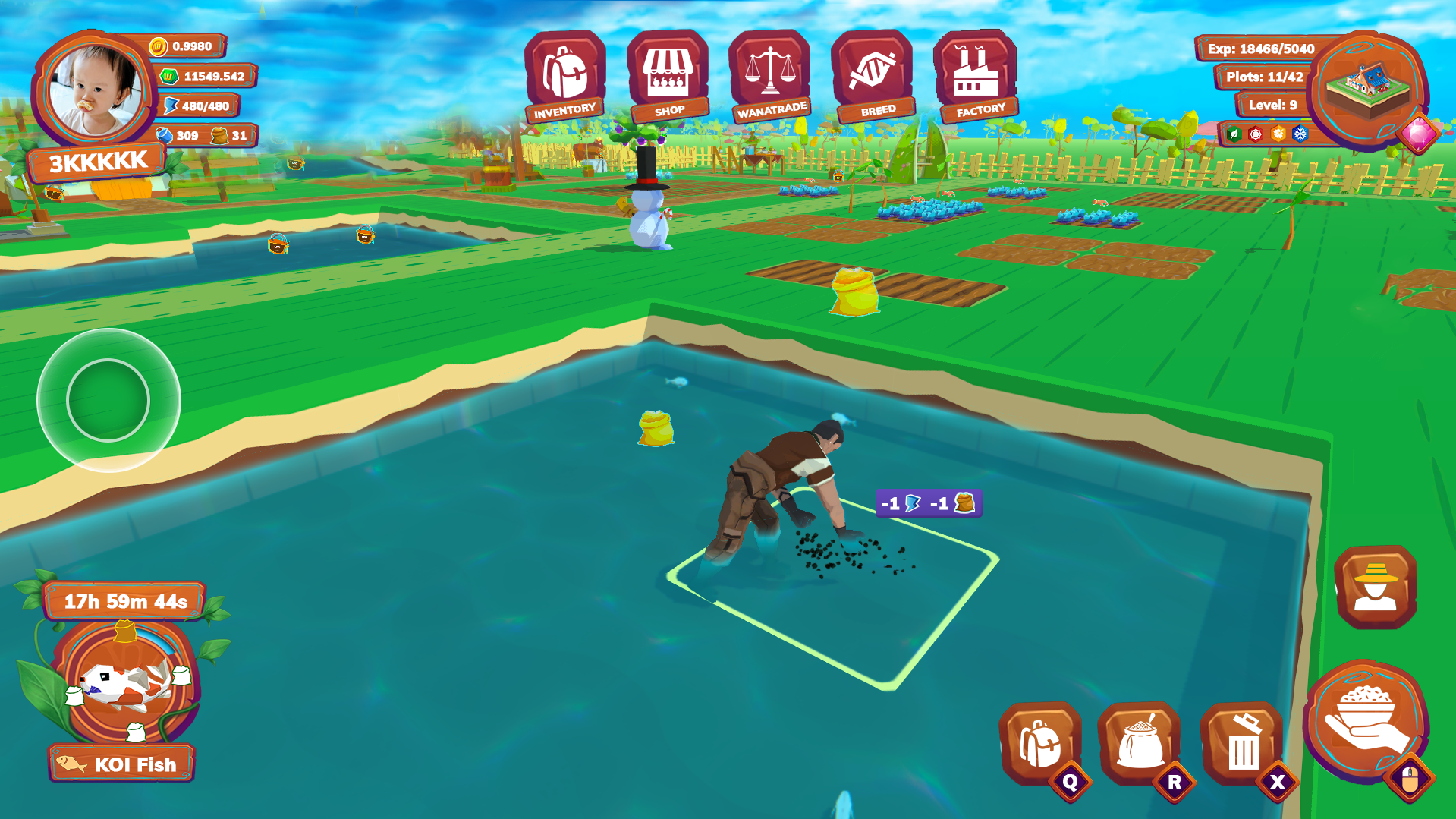 3. Fixed Bugs & Improvements.
✅ Fixed bug in the Pet Saving items claiming.
✅ Fixed bug in the Pet auto-planting action related to the NFTs.
✅ Fixed bug happens when changing the Pet's growing item.
✅ Fixed bug in the WanaShop.
✅ Added the star filter within WanaTrade.
✅ Added the Recall button for Pet in the Pet system menu.
Thanks for your attention, and have a happy harvest!