Trust me: it's cool to invest.

Juice Wrld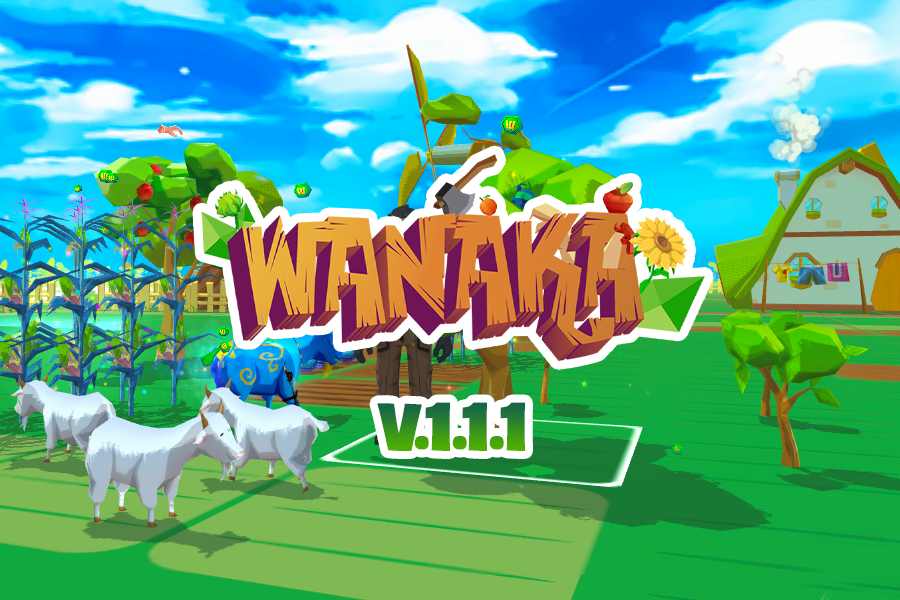 Dear WANAKA Farmers,
In this v.1.1.1 Patch update, We are pleased to bring you an update with the main purpose for (New Growing Items) and other following changes:
Details of the update, please read below!
⭐ Update Details
1. New Growing Items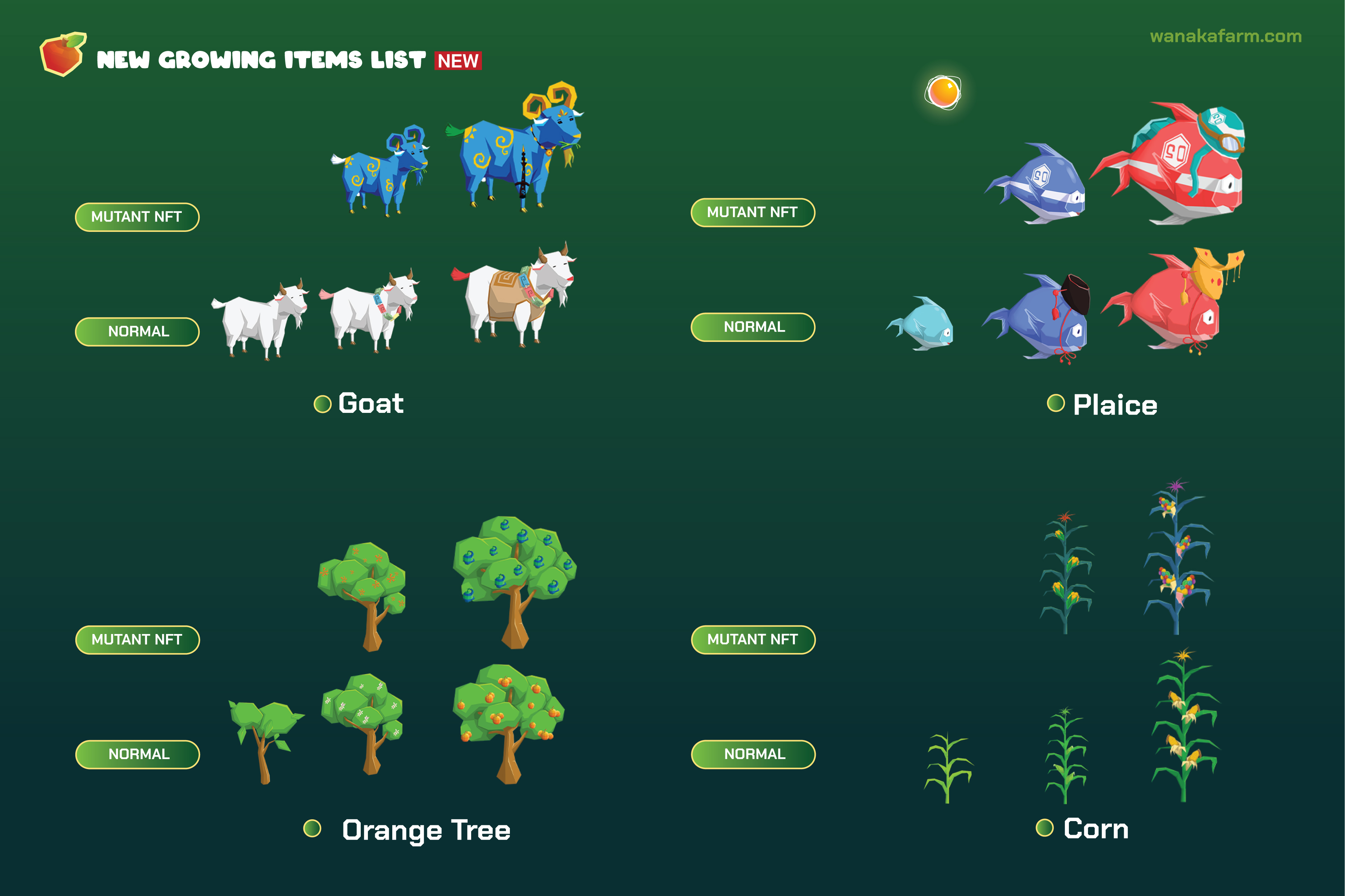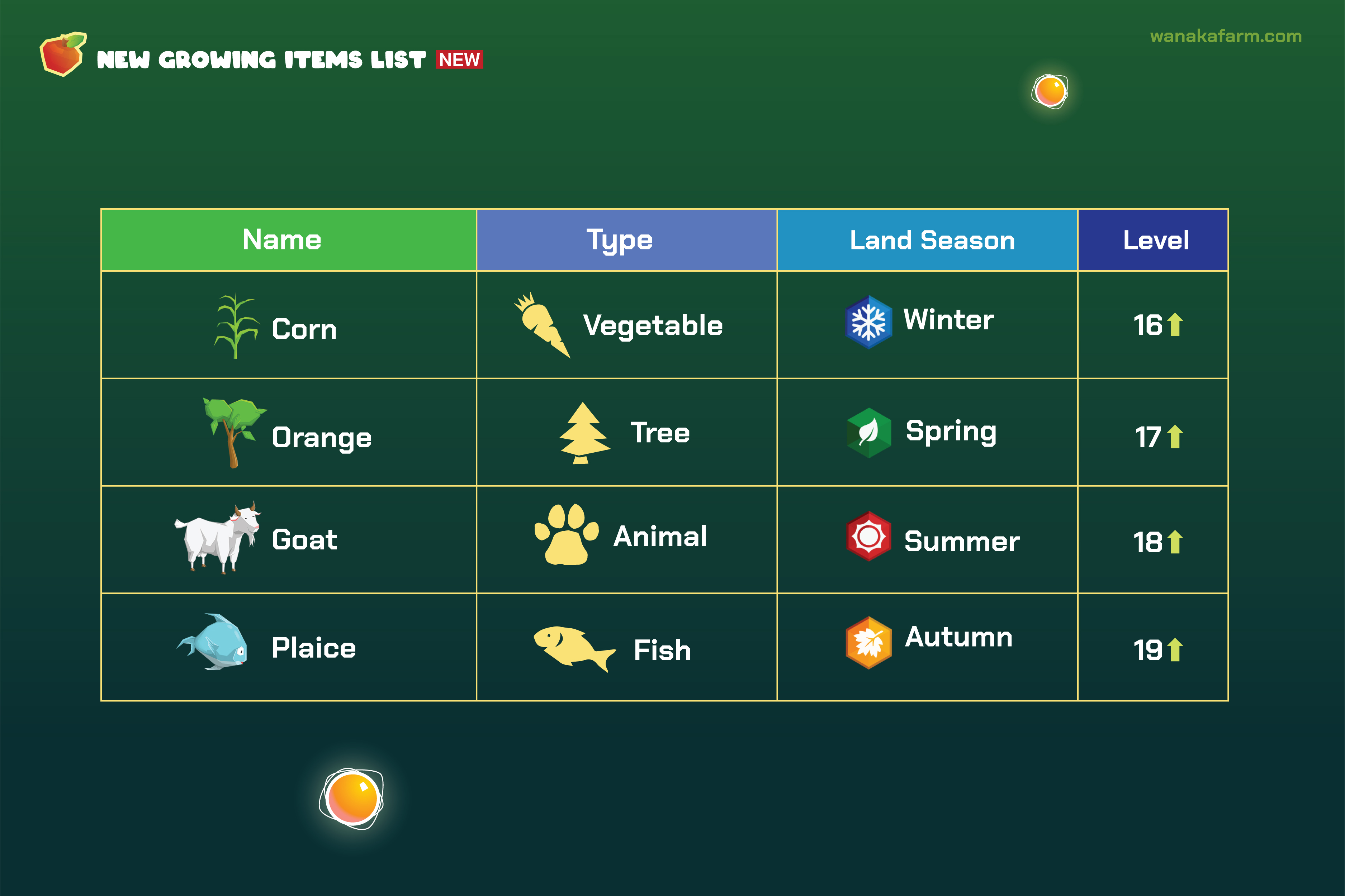 2. New Ingredient/Product Items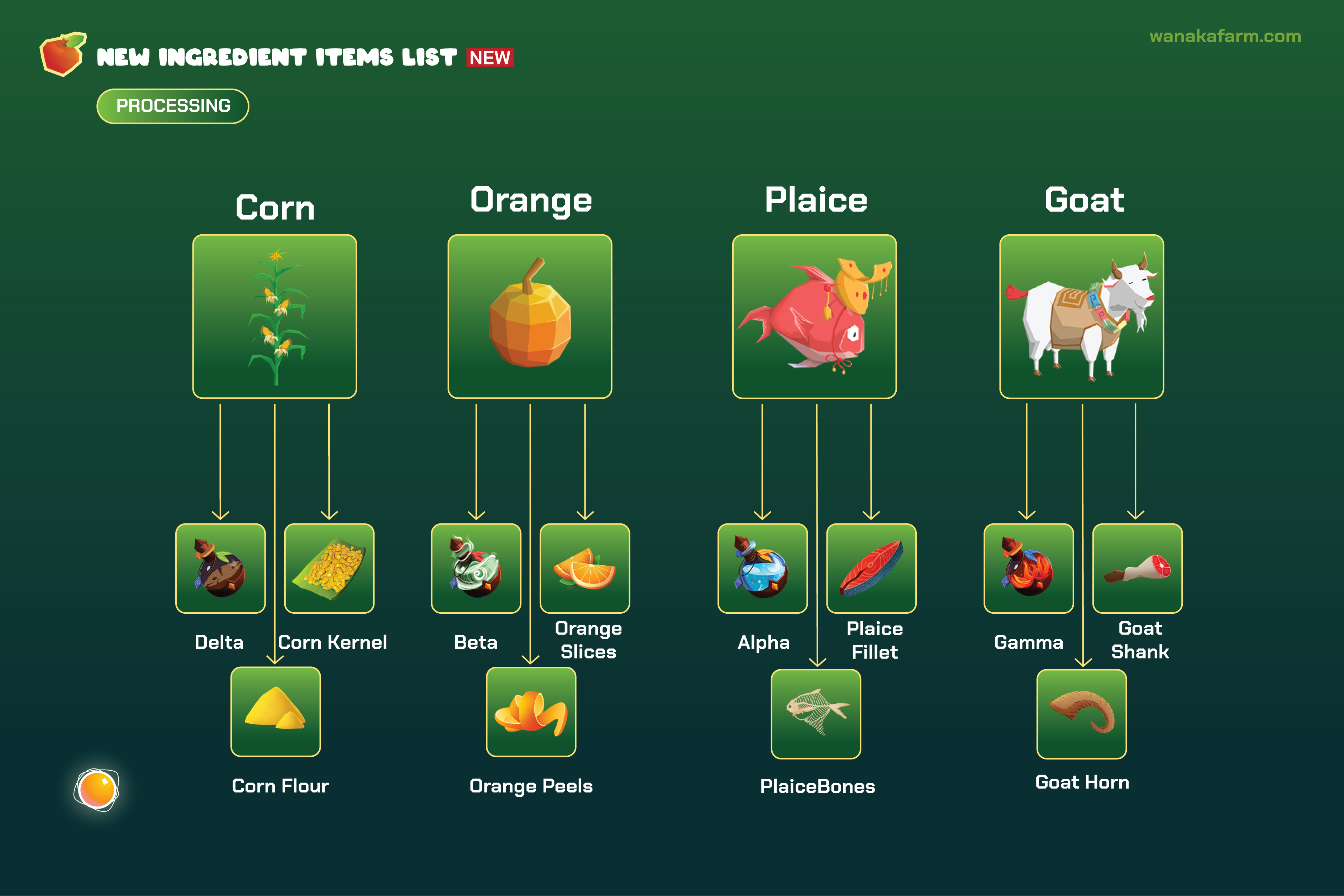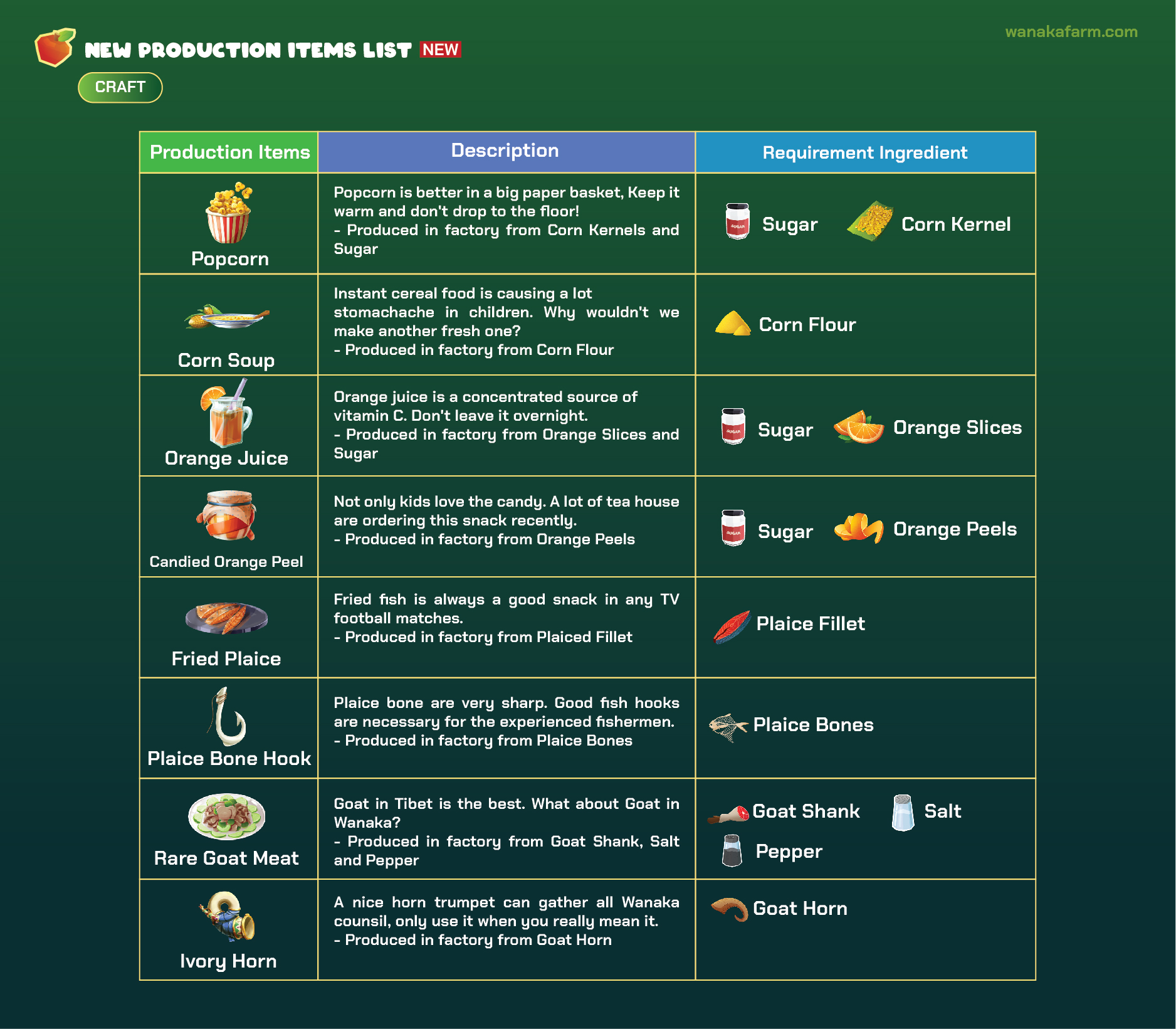 3. New Quests
In this v.1.1.1 Update, We have changed the normal quest mechanism as below:
Daily Quest: We would add 13 new Daily quests besides 4 old quests. Everyday you will get randomly 04 Daily Quests. Besides, The "Farm work" Quest would increase the quantity of items taking care from 08 into 20.
Weekly Quest: We would add 7 new and remove 5/9 previous Weekly Quests. 4/9 previous WQs are adjusted the submitted Items qty and according rewards. Every week you will get randomly 04 Weekly Quests.
05 removed Weekly Quests :

Vegetable Master
Tree Master
Farm Animals Master
Fisher Fisher
Recycle your trash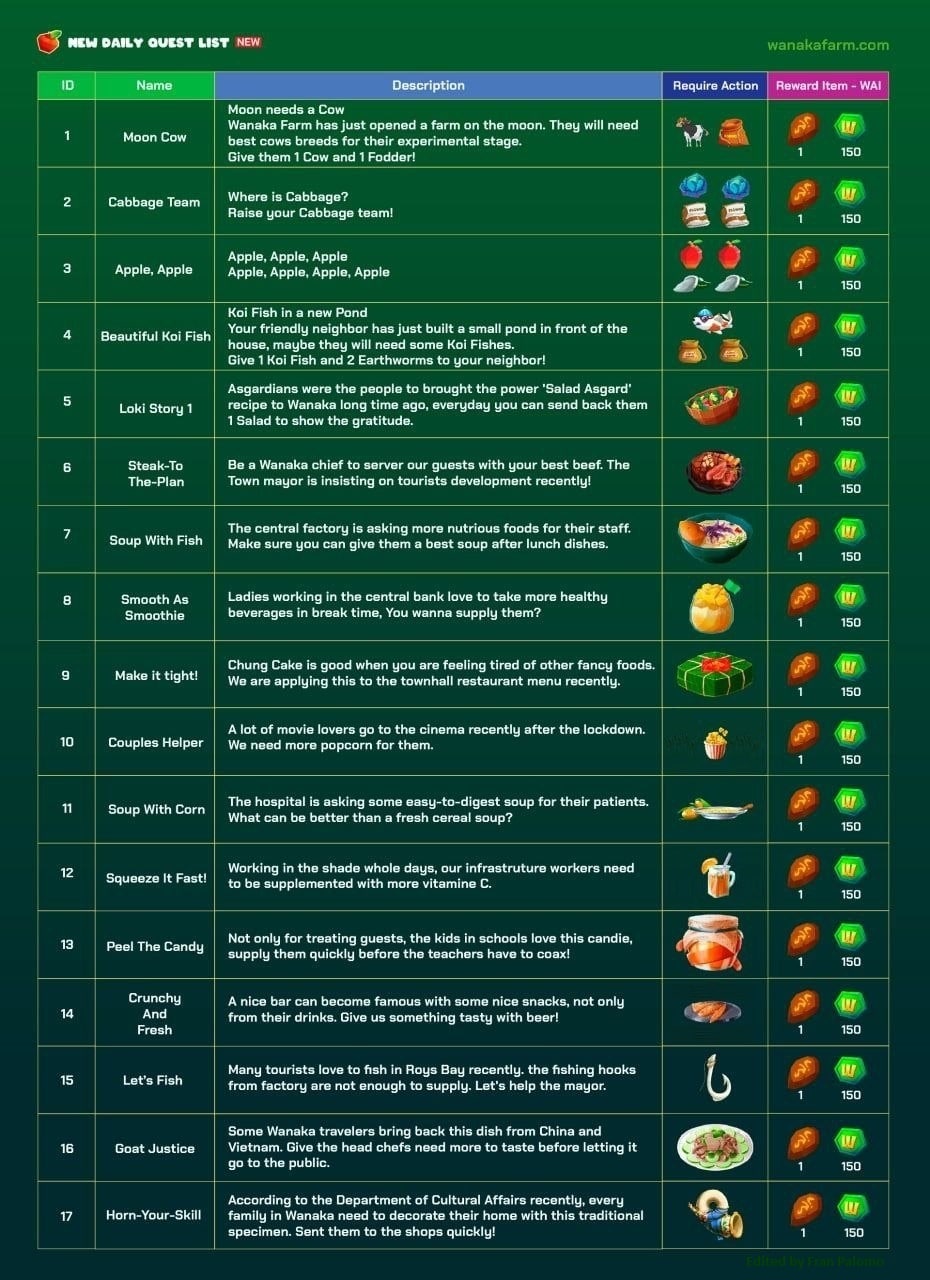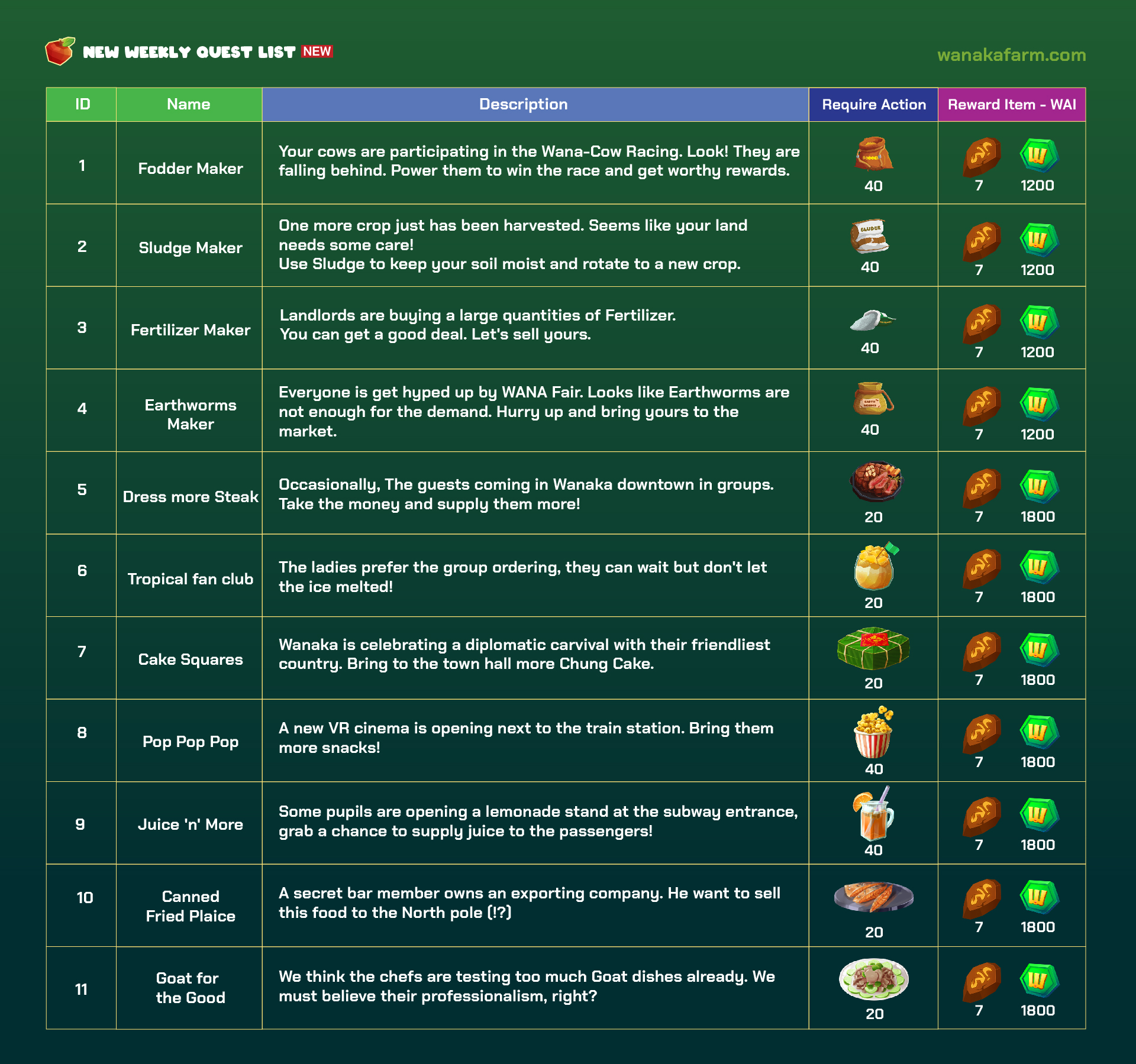 4. Fixed Bugs & Improvements
✅ Graphics: We changed the shader for the entire game, now the ingame images will look brighter, more beautiful, especially the characters.
✅ UI/UX: Updated animation for UI, making the game come to life.
✅ Rental System: Save the Filter settings after each use. Display Land Level on the listings. Change the term Land ID into Contract ID on the listing item and search filter
✅ Performance: Add the LOD for 3D objects, improve the performance when playing games.
✅ Server: optimize the APIs.
✅ Others: Use multiple items in one go: Energy item for the character, Item increases pet's stats (health, energy, satiety).
Review the previous Change Logs:
Land Rental system tutorial:
Thank you to the genuine WANAKA Farm farmers who have always been with us.