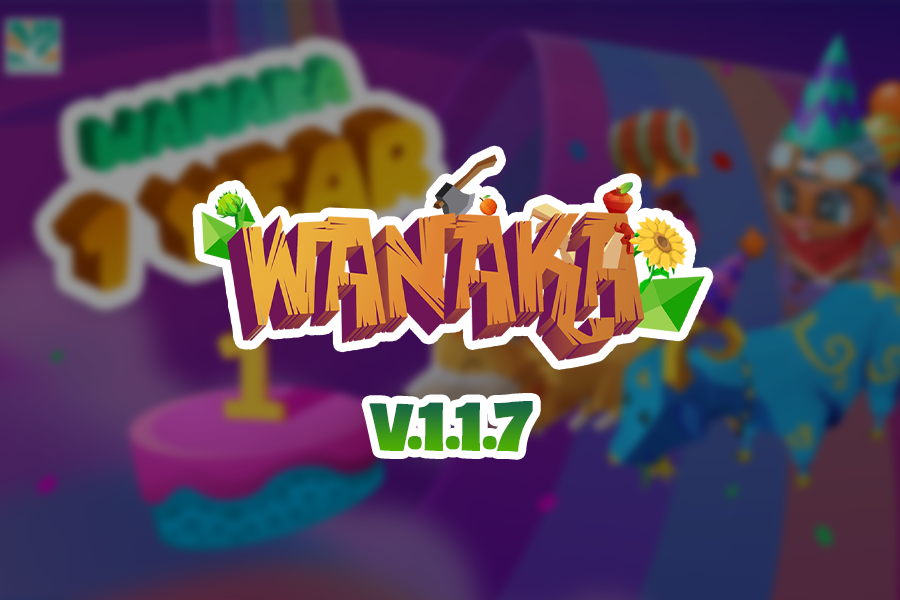 Hello beloved Wanaka Farmers,
In this Patch Notes v.1.1.7, We are pleased to bring you all the following changes as below:
Details of the update, please read the content below!
⭐ Chi Tiết Cập Nhật
1. Inputs of Pet Combining
In order to improve Pet's competitiveness in the long term and embrace the game Pet market distribution, increasing the best possible game experience. We make key changes in the Pet Combine as follows:
Fixed cost for 01 time Combine Pet will be: 0.5 $BUSD value (but paid in $WANA) x quantity of Pets to be burnt as materials.
ie: Pet Combine with the 2 Pet ingredient: 0.5 $BUSD x 2 = 1.0 $BUSD = equivalent qty of $WANA according to market price.
Cost of $WAI: it is proportional to the upgrade successful rate, the higher successful rate is, the higher $WAI cost is.
Cost of $WAI (maximum) of each target upgrade rarity, assumed the successful rate 100%, is as below:

To get Uncommon: 600 $WAI
To get Rare: 1200 $WAI
To get Legendary: 2400 $WAI
To get Mythical: 4800 $WAI
To get Immortal: 9600 $WAI

ie: Common combine into Uncommon, if the successful rate is 60% the cost of $WAI would be: 600 $WAI x 60% = 360 $WAI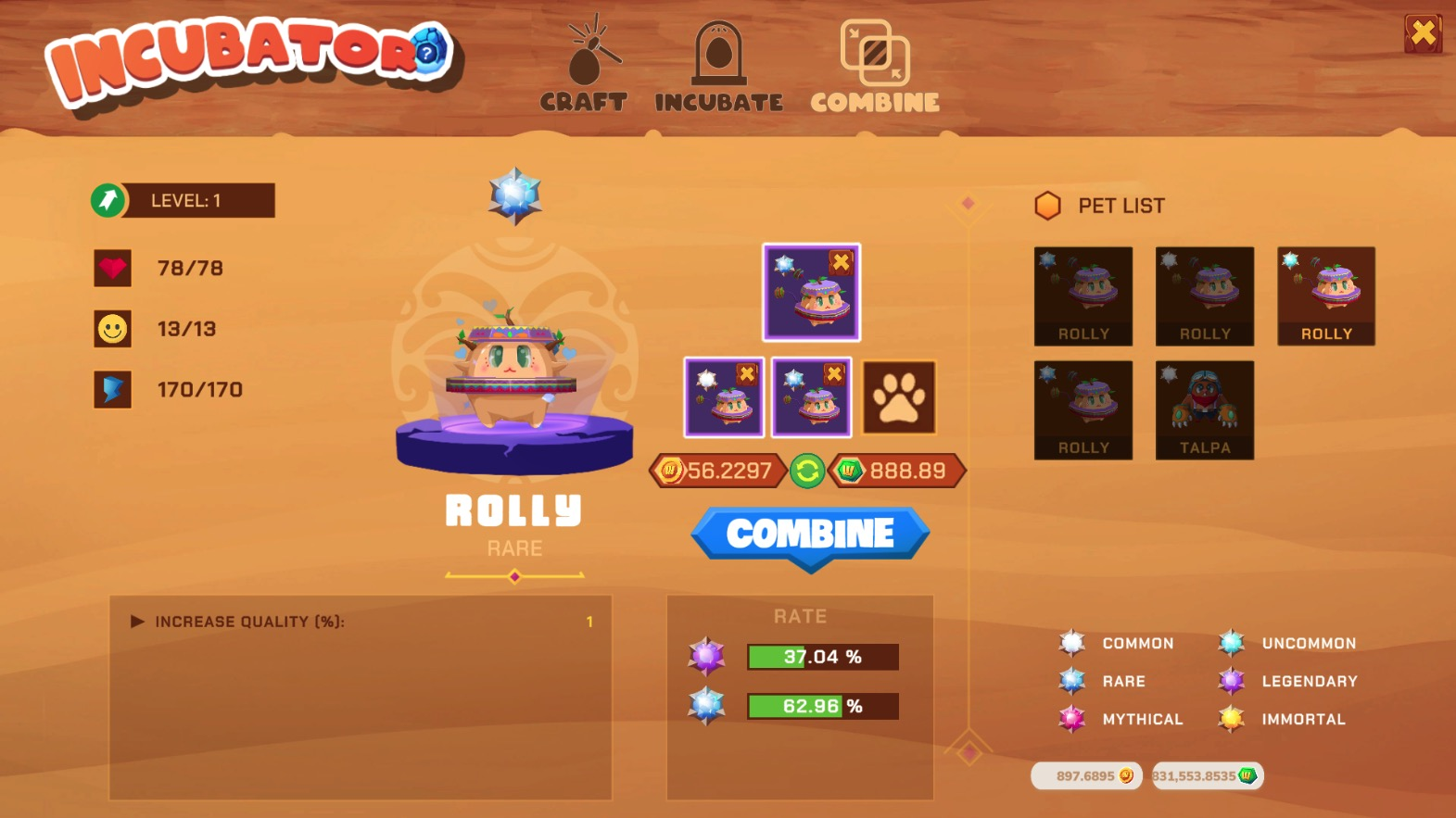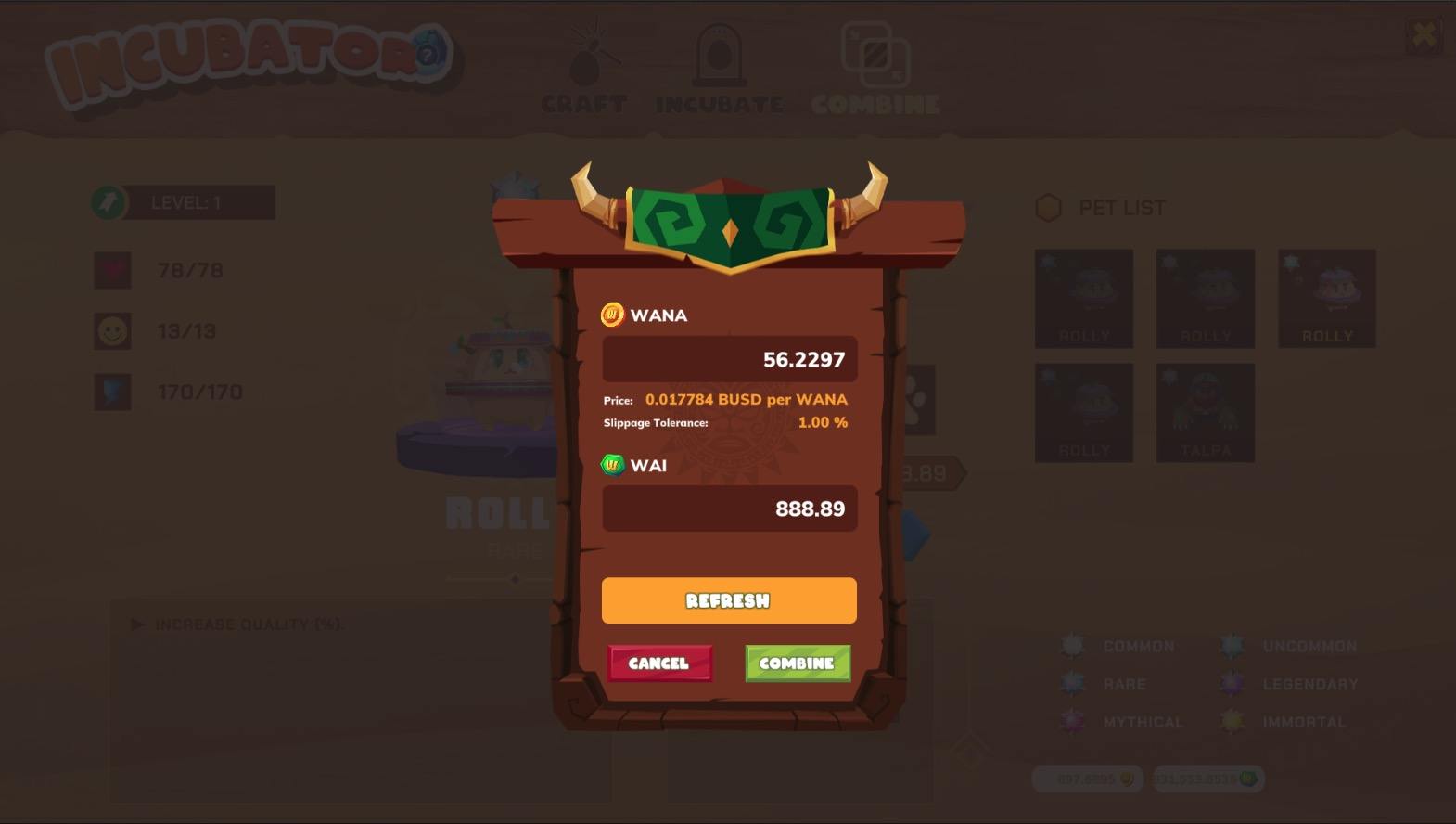 2. Inputs of Pet Crafting
Beside changing the Combine Pet costs, the cost to craft Pet Egg will also change. This adjustment is relatively in accordance with the market mechanism of both $WAI and $WANA tokens. With this change, we expect players to have better strategies in each step of using the Pet system to create income and farming advantages.
The specific changes are as follows:

Lower the price of Pet recipe: 20,000 $WAI -> 5,000 $WAI, Price does not increase after each purchase.
Craft Pet fixed cost will be: 1.0 $BUSD value in $WANA
Character Energy Consumed: 200 Energy
Potion 2 Consumed: Please prefer to the Wiki » Farm Care Pet or directly the ingame-menu (Cost of processing Mutated items » Potion 2 also changed)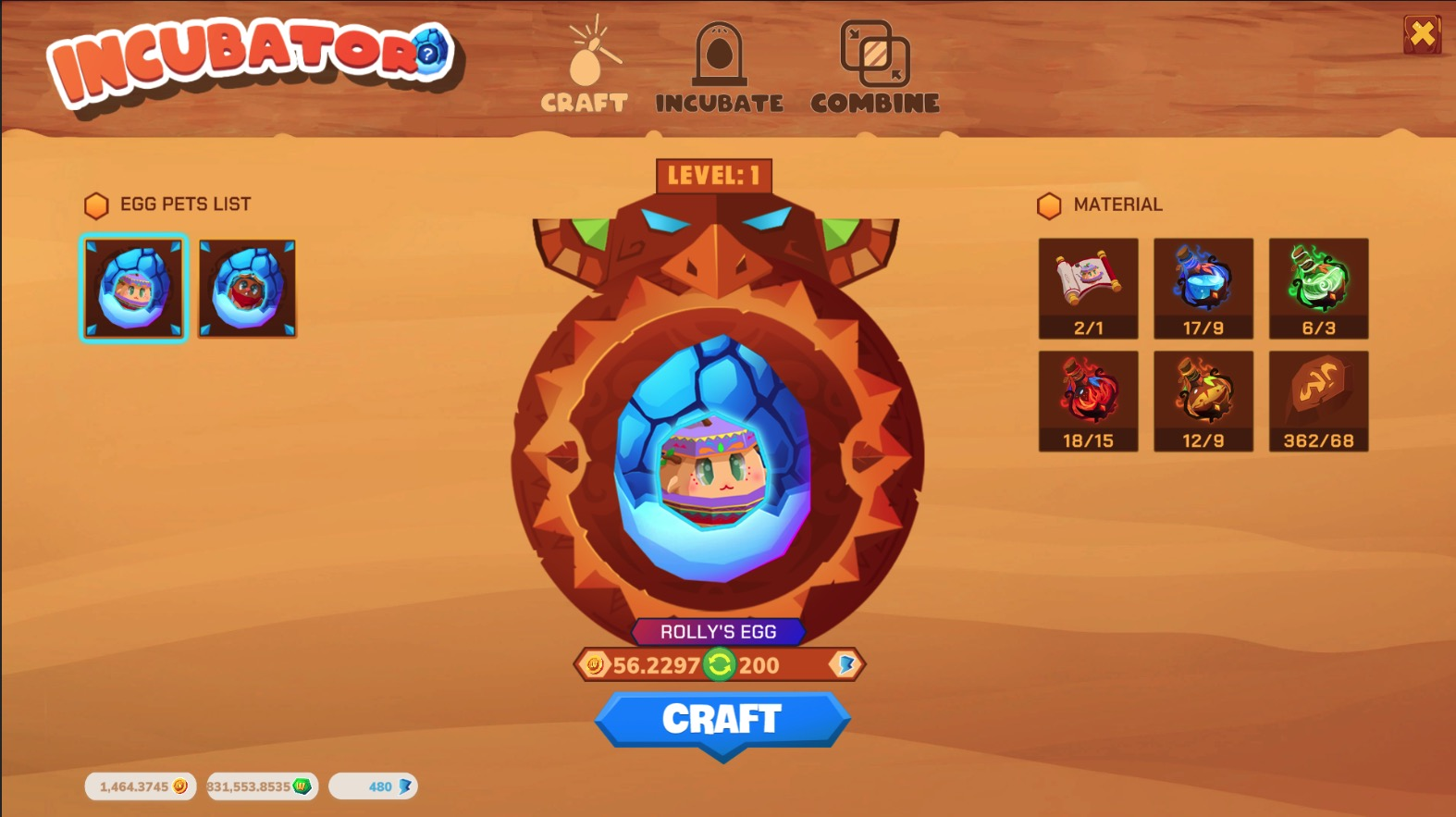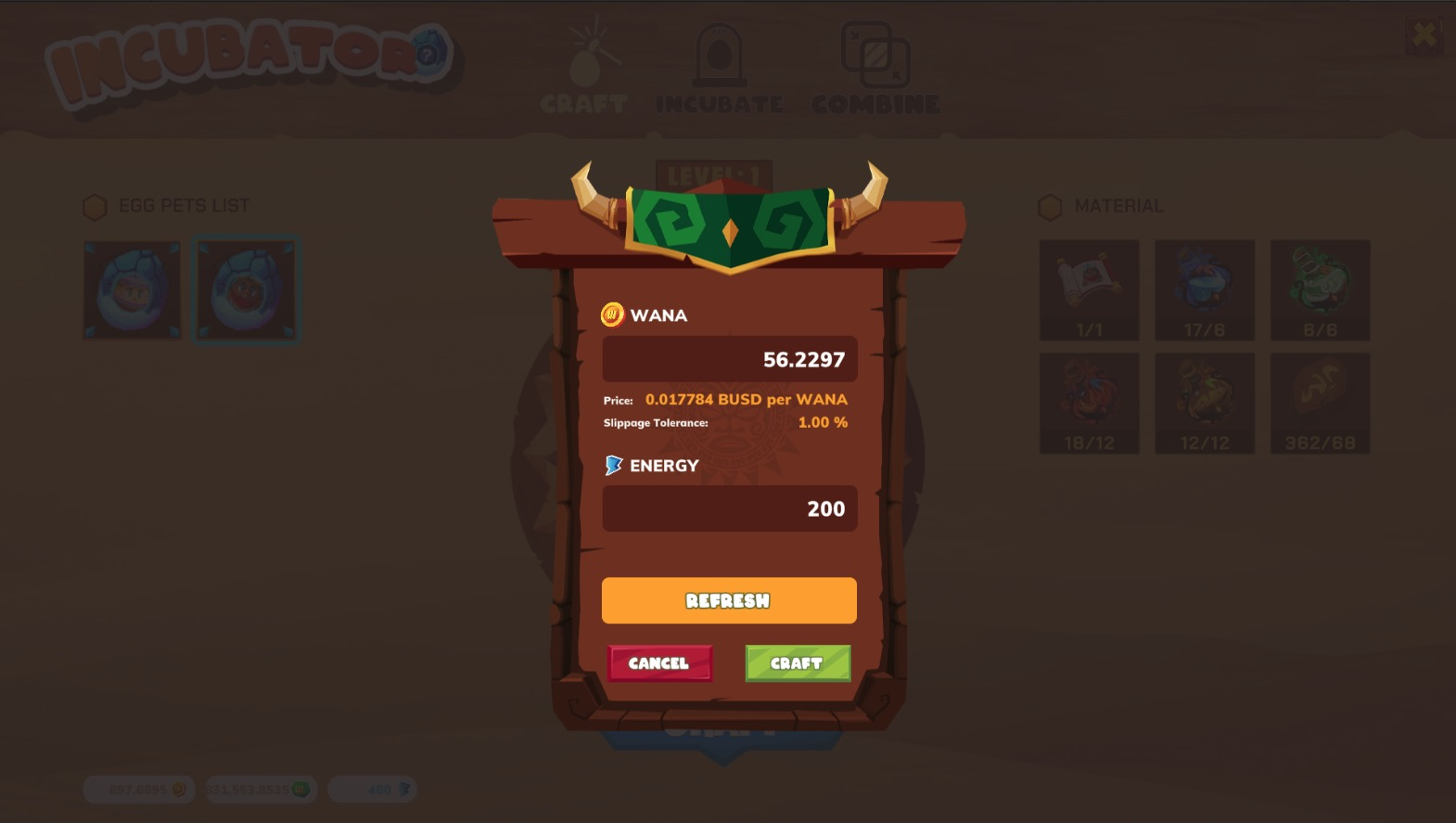 3. Pet Growing items sorting
The need to use a Pet is almost essential and improving the best Pet experience possible is a legitimate request. Changing the growing order of Pet Growing items is needed to help players actively plan farming, we decided to add that feature.
Now in the Update v1.1.7, The player can now change the order in which the Pet's growing items are grown.
4. Factory Process improvement
Aiming at improving the user interface so that it makes sense, saves time and maximizes player decision-making, we have a few improvements to make it easier to Process selected Harvested Items. High stats (stars, weight) to obtain good quality Ingredients, without depending on external documentation.
Therefore, we have updated the Factory's indicator board so that players can select the items according to their wishes.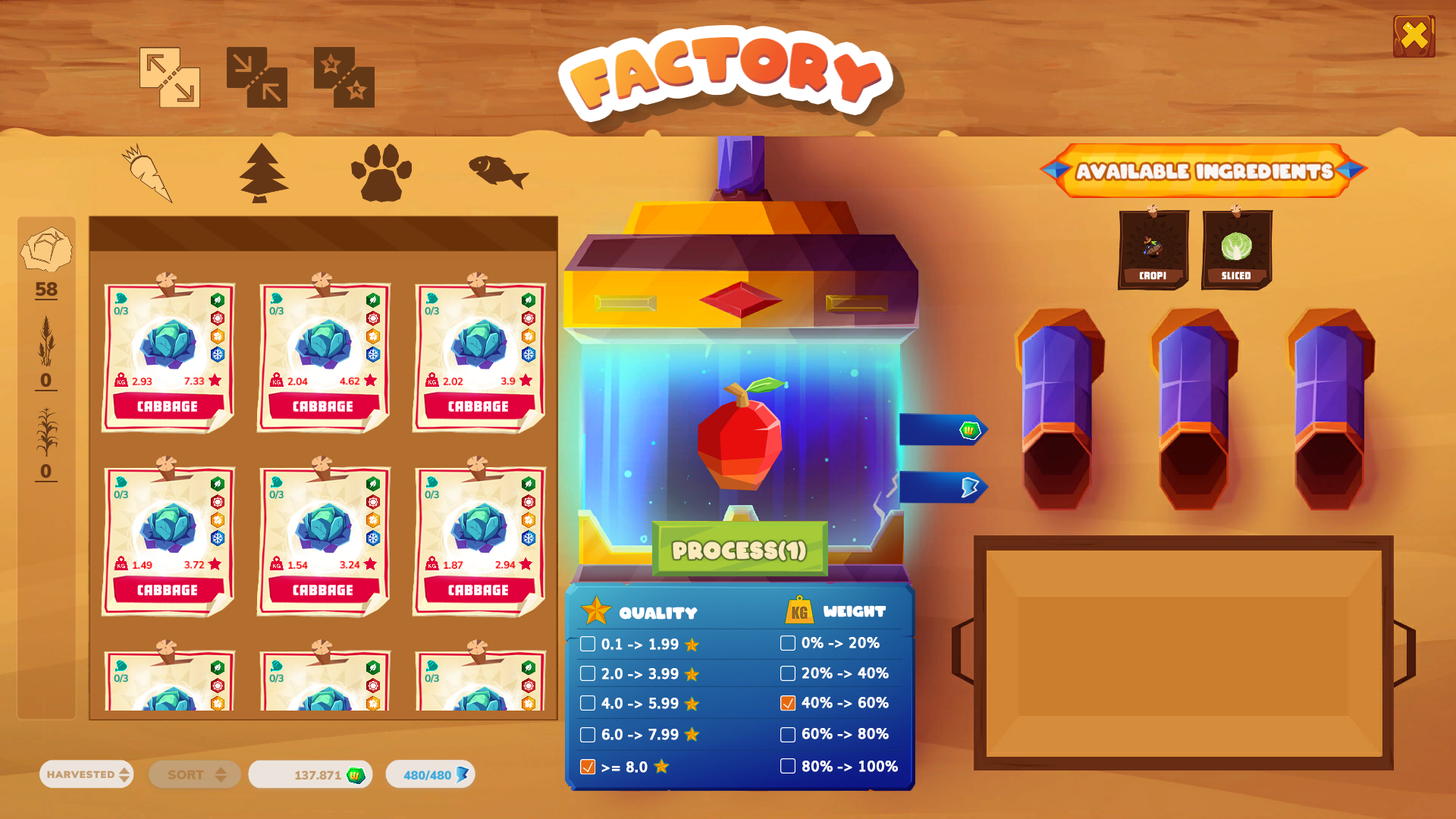 5. Farm Work Quest changes
We realize that there are still quite a few accounts that do not directly participate in the game and only abuse the character energy recovery mechanism, which has a negative impact on the in-game economy. Therefore, in this update, we will have small adjustments in Farmwork Quest, initially as follows:
Change the Rewards: 160 Organic waste items & 10 $WAI -> 60 Organic waste items & 10 $WAI.
6. Fix Bug & Improvements
After the update to display the land plot status, we will also change the pond plot with Aquatic item raising appearance. This improvement is aesthetically pleasing and helps players distinguish which water plot has an Aquatic item or not. The water plot with Aquatic items will display the array of seaweed underneath: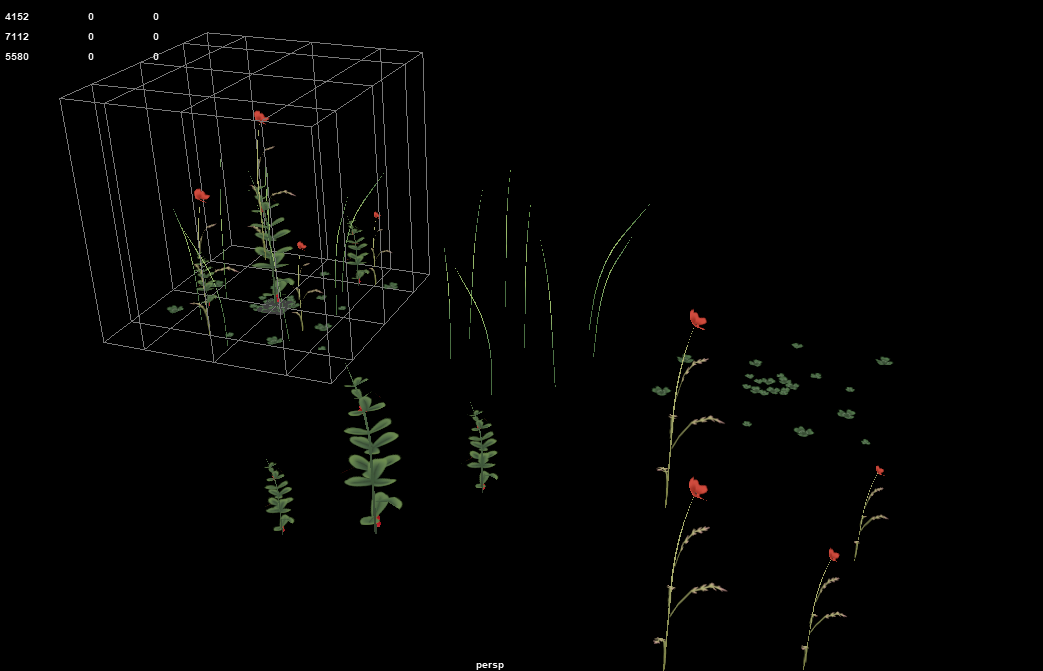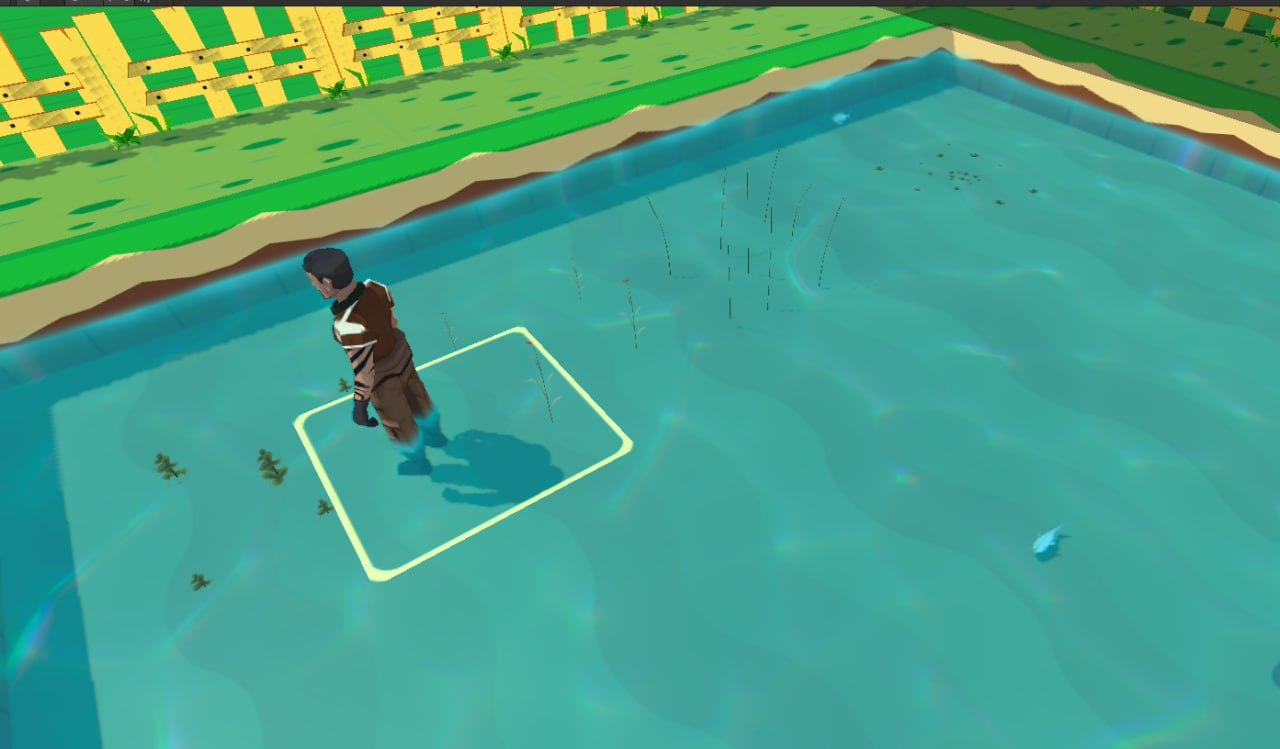 Add actual version information of the build in the right corner of the Login screen, thereby helping players and developers to accurately determine the version information when the player has problems, if any, during the game.
Move the Did you know box: The "Did you know" information is quite useful for players, but in previous versions it appeared on the loading screen, making it sometimes impossible to read. Therefore, we decided to move the "Did you know" information to the login screen, giving players enough time to read.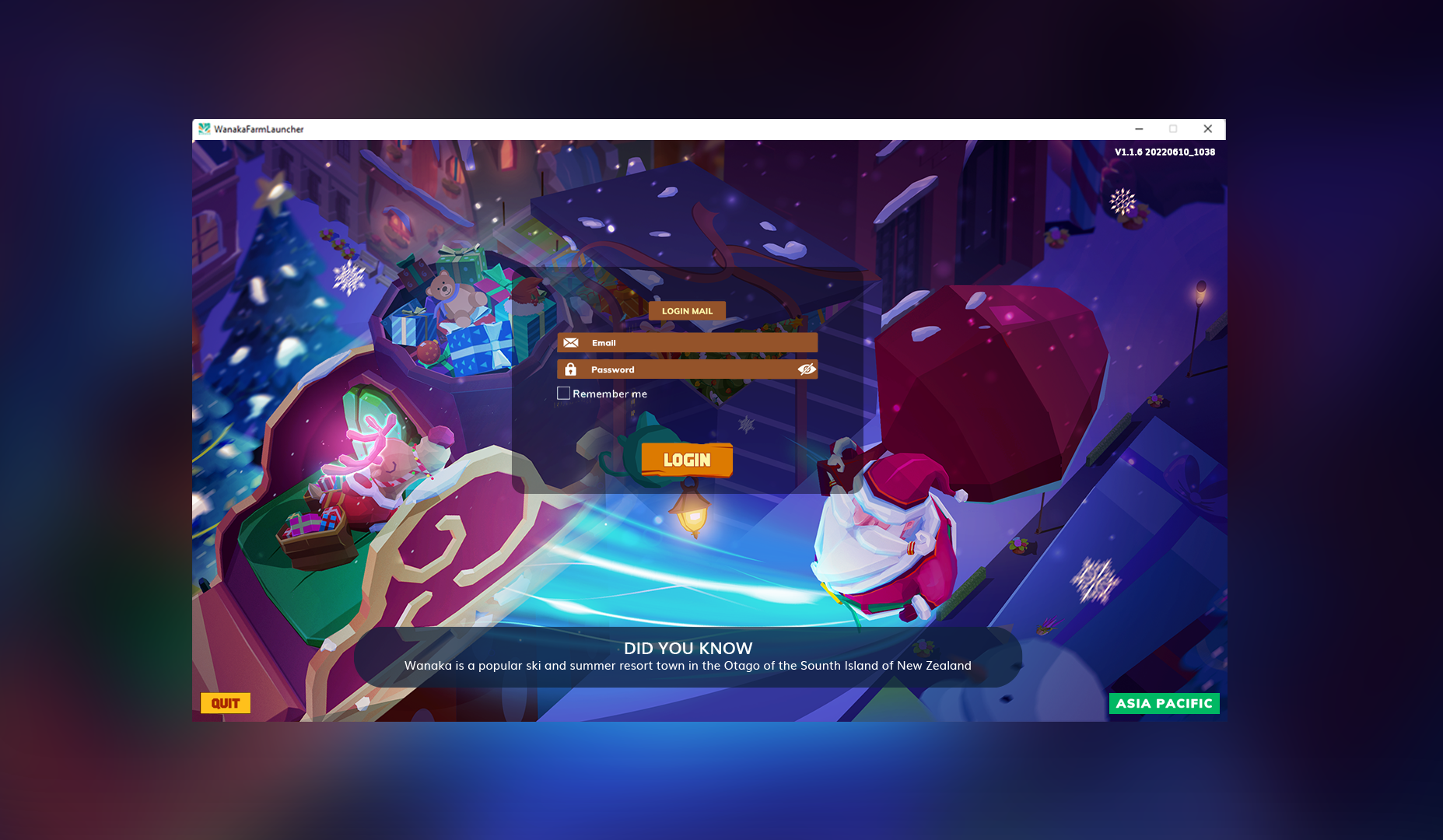 Add background music option function in Setting menu. From this update, players can freely choose their favorite soundtrack.
Changing the side menu UI as below: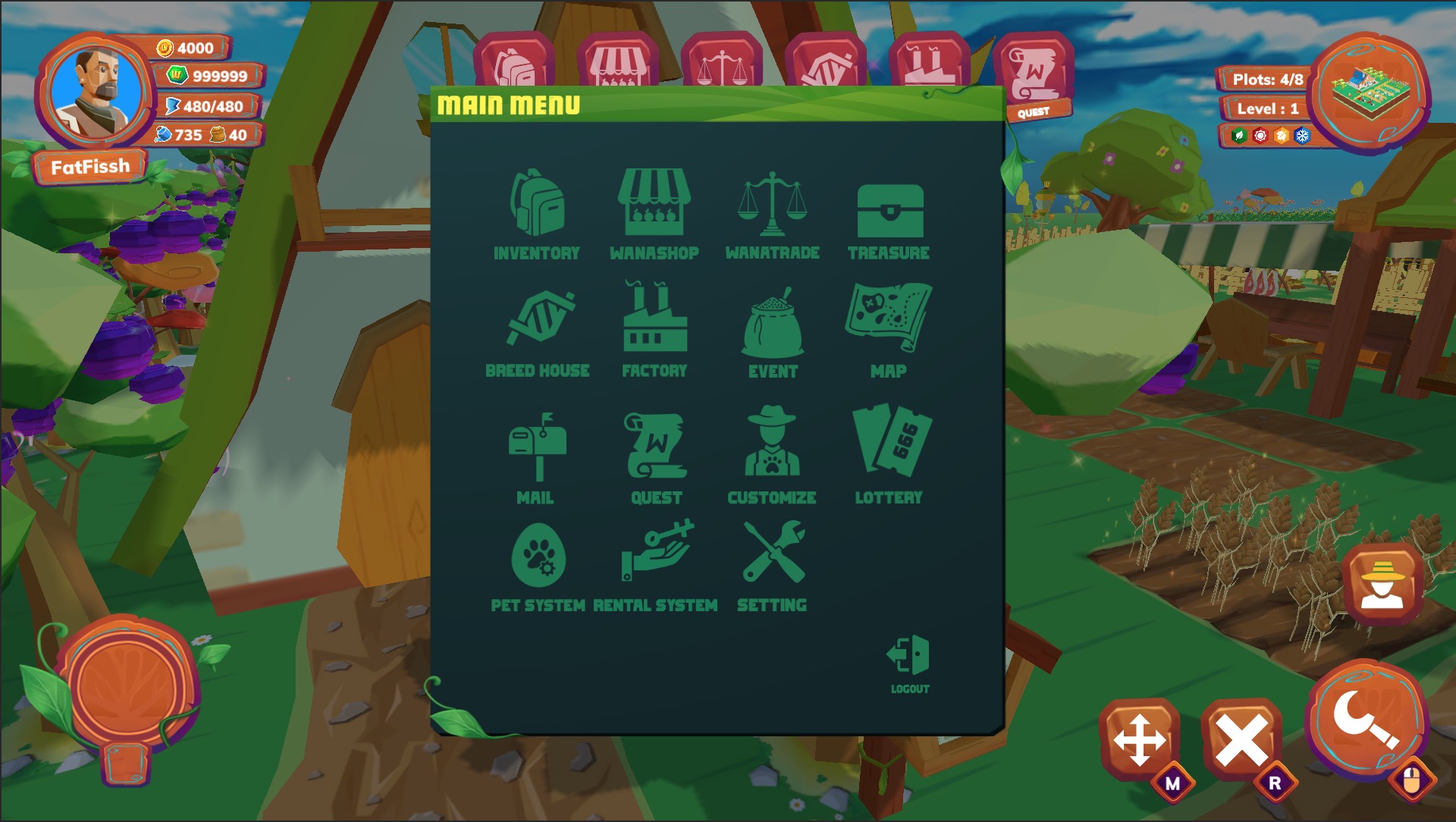 Adding the function to help WanaTrade listing easier. You only need to input the

Unit price

instead of

total Sales price

when selling multiple items in one slot.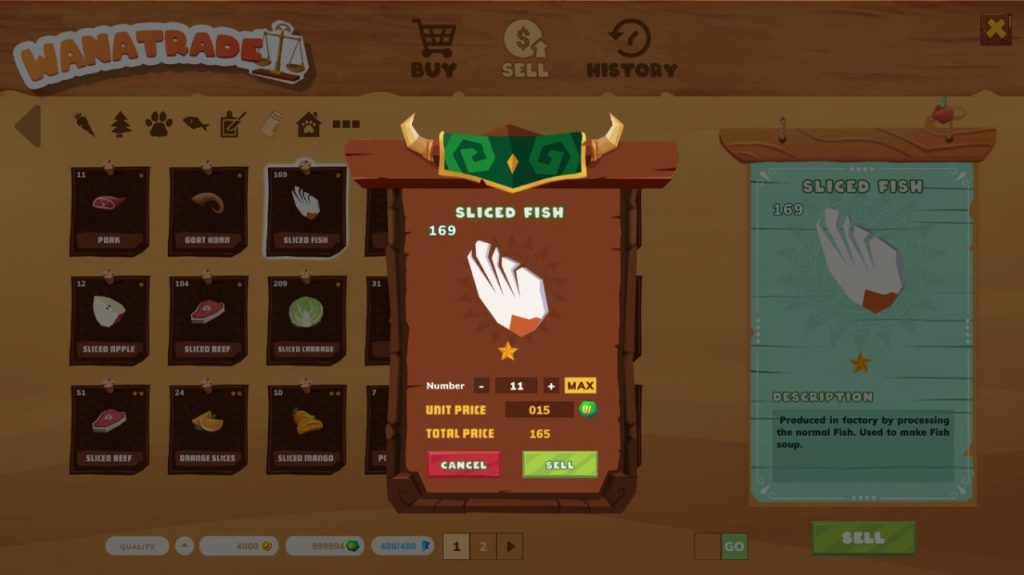 ✅Fixed "OWNER" tag in Wanatrade: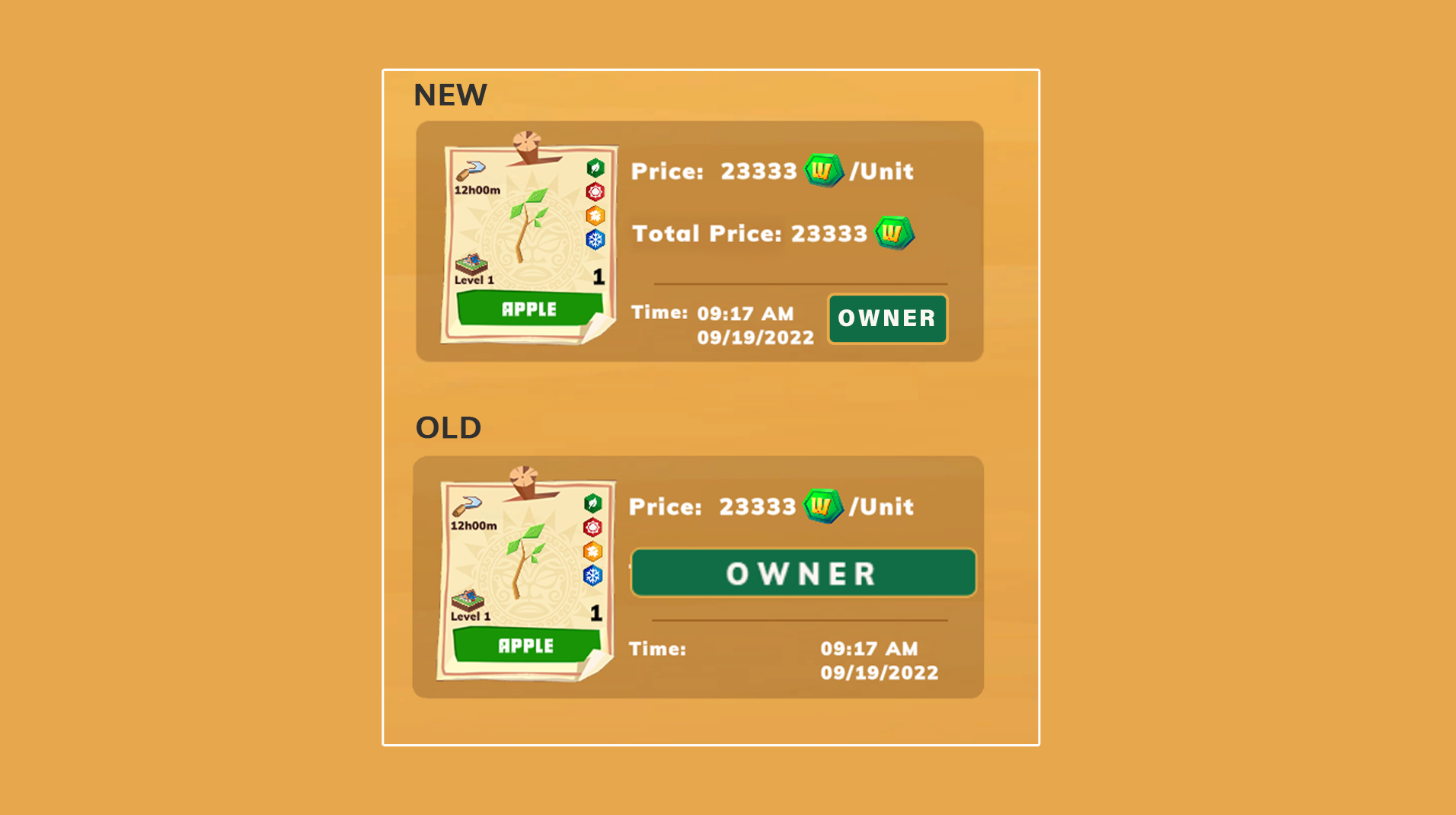 Thank you for your attention, and have a good harvest!