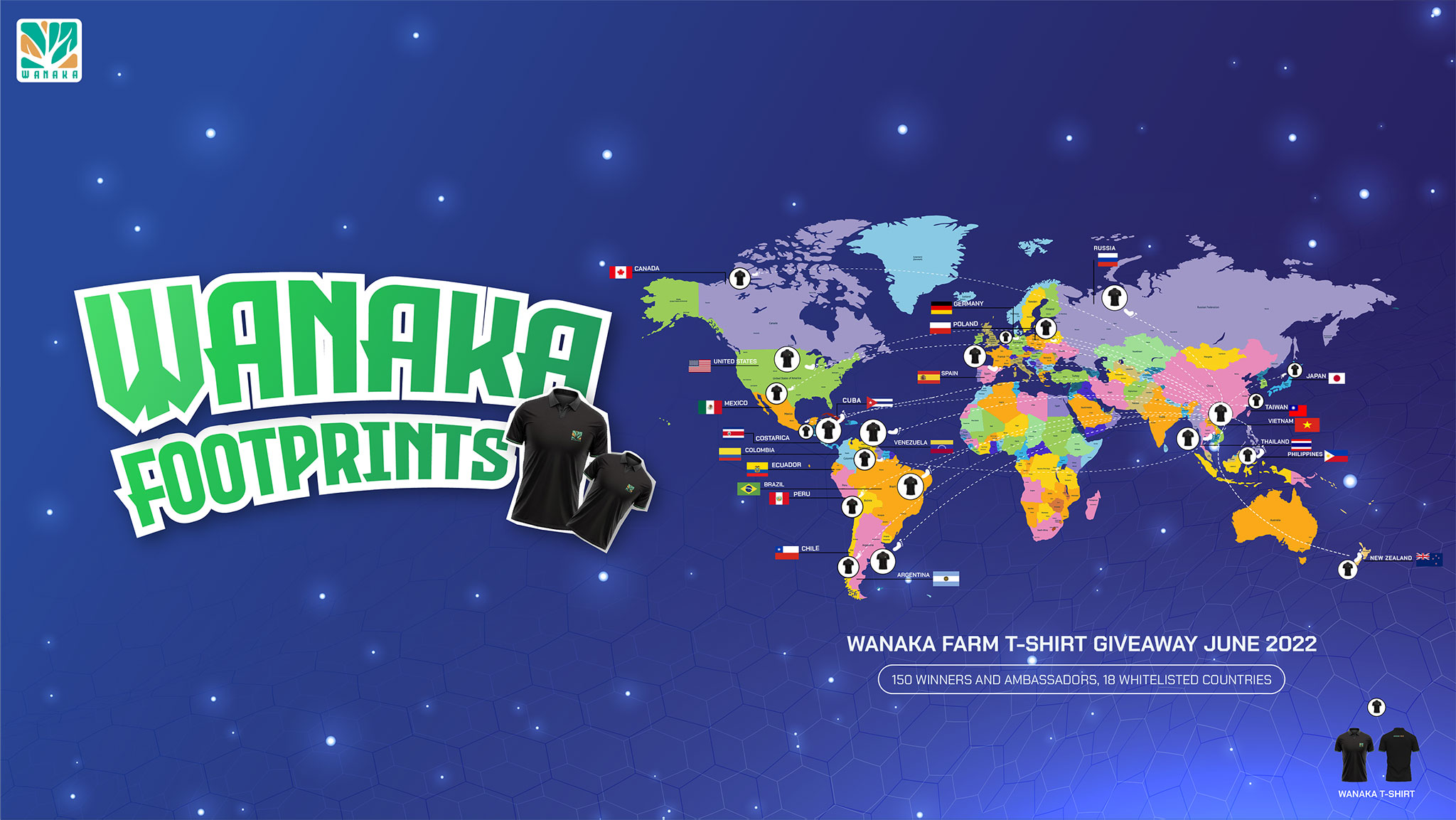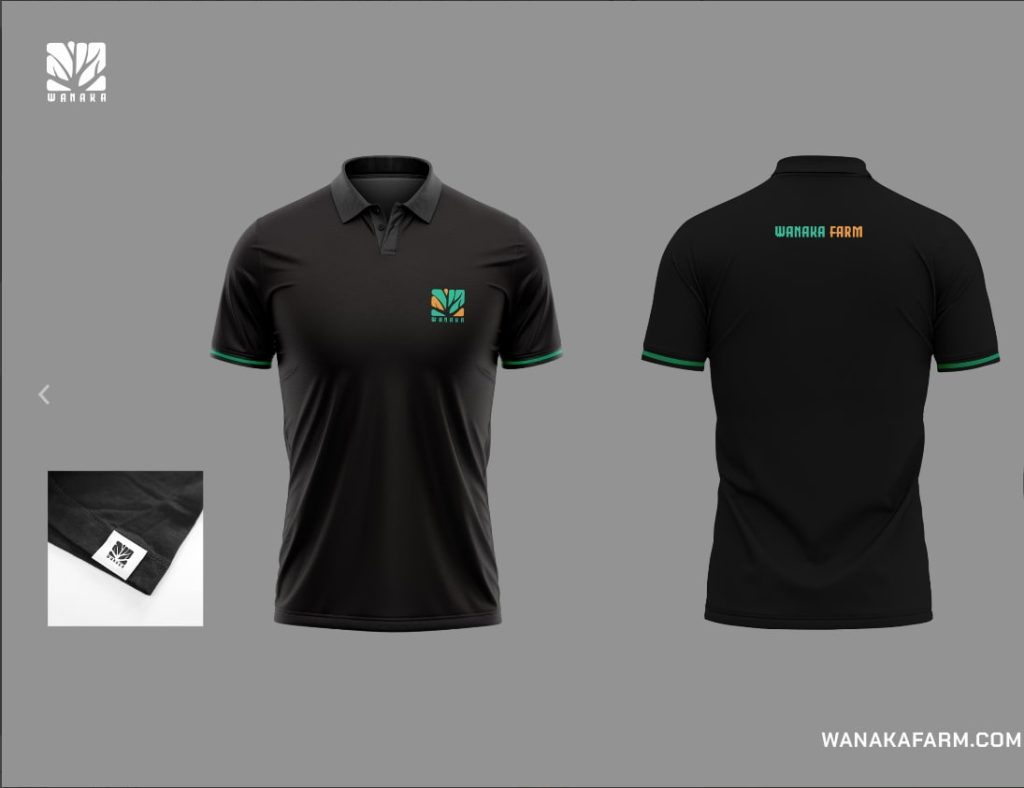 Dear all loyal WANAKA Farmers,
The last parcels of T-shirts are in the custom processes, per each countries. As some of our Ambassadors in Canada, Thailand and Philippines already received them. Last parcels will come to Venezuela and Cuba around July 20th, 2022. It's already very close that you can receive your shirts! (Please check the WANAKA Farm Discord to keep track of your Ambassador progress)
Purpose:
Post your personal or group photos or videos with the T-shirts on any social media, so that your public social networks around you can see.
This material is to strengthen the image of WANAKA in the real life, it could be you alone posing stunning angles and stances, or a group photo to show friendship and networking between WANAKA Farm Users within each country. and especially let the crypto communities know what WANAKA Farm is made of, the real people all over the world who are involved in this project. 🌟✌️🕺💃
Prizes:
All photo participants will get whitelisted for Forest land sales (tentative Q3-Q4, 2022)
Top 5 group photos: Talpa pet egg for all members in 5 groups, (Maximum 30 Eggs)
Top 10 best individual photos: 10 Pet incubator
Top 5 videos on Tiktok: 5 Basic landboxes.
How to particitate:
Only 150 participants will be eligible to join this contest, base on the list of T-shirt winner already release at T-shirt_Giveaway_Campaign_Result_1
Facebook / Instagram / Tiktok: We have ✨ 02 new Official Instagram and TikTok accounts if you notice ✨, so that campaign will cover all the popular social network that each of us prefer.

Please post your media, use the 02 hashtags #wanakapolo and #wanakafootprints same as above, mention (@) our according official accounts (Details in next part). Tiktok format should be video with good vibes, any trending music that attract the public attention is welcome!
Important notices:
Twitter is prefered and compulsory method, but you should do it all platforms to increase the chance to win,
Follow all the 4+1 official Social media channels below:
You can use our presskit logo, to attach on your photos, it help our project signature is more professional and visible. (It's optional, but we will love it!)
Access to fill this form after you did the Media posting: https://forms.gle/XshEy1t2tGBTiUo88, don't input any wallet different from the wallets listed in this result T-shirt_Giveaway_Campaign_Result_1
All the entries, which we record from social mentions (@) or form submission, will be put in the Discord room: #social-contest (it was renamed from the #wana-dance). 30% of the judgement for winners will be from the whole community votes.
One person can win all 03 prizes if the media is great enough, dont limit yourselves!
For group entries, group leader will post and other group members also post on Twitter & other channels, all group members and leaders should fill in the form.
The contest will be closed at Sep 08th, 2022. We will stop the recording of entries at 15:00 UTC same day, to sort out the list of participant and evaluate. Result would be announced 1 week later
Good luck on that! Long Live WANAKA