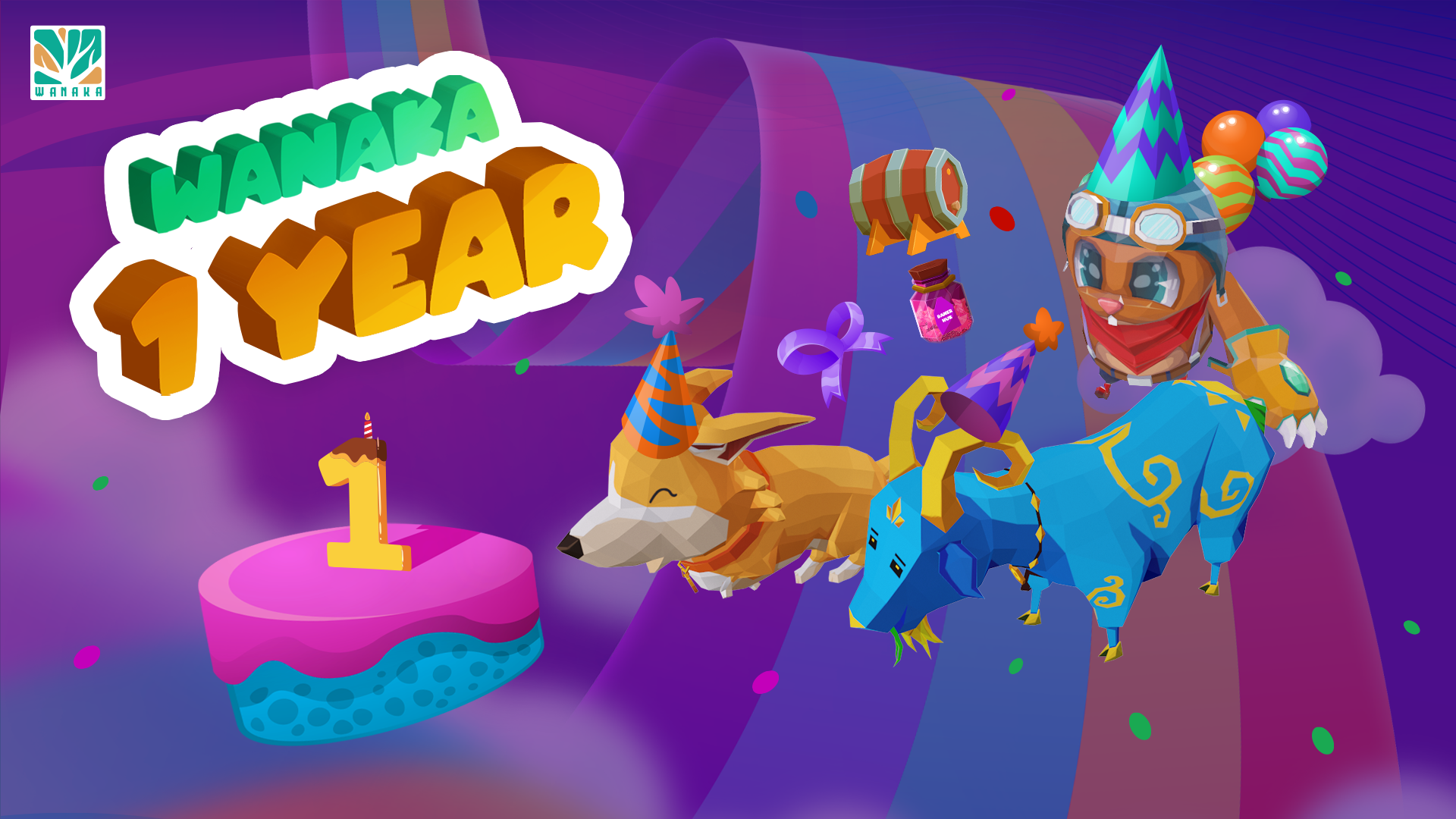 Heyooo Wanaka Farm beloved Users,
Wanaka Farm is celebrating our 01st Anniversary with the special event WanakaQuiz that lasts 4 days (01 day preparation and 03 days of the contest). Details of the contest requirement is at the end of this post
Event name: WanakaQuiz
Place: https://quiz.wanakafarm.com
Format: Multiple Choice Quiz
Starting time: Oct 24th, 2022 – 13 UTC
Ending time: Oct 28th, 2022 – 07 UTC
Prize: Prize pool 700 $BUSD, 10,000 $WANA for 89 winners
This contest serie will be organized in 12 rounds, in 03 days. The rounds will have 06 hours intervals.
However, one participant basically will only have the access of the 1st round per day if they enlist successfully. So, in order to be eligible to attend all the 12 rounds, you should do the referrals other people to unlock all slots, via your referal link.
Winners will be chosen base on the their total quantity of correct answers. You can check the Leaderboard at anytime to see your ranking against other participants'.
For details of Prizes, Rounds timing and Referal mechanism, Please check this blog: https://blog.wanakafarm.com/wanaka-farm-01-year-wanakaquiz-details-and-prize-scheme/
🎉Happy #WanakaFarm #Anniversary!🎉
We are excited to announce that WanakaFarm turns #ONE! It's been an incredible journey with milestones achieved😍.

We couldn't do it without the astounding support from You. Sincerely thanks!🤗

🎮🎂 WanakaQuiz: https://t.co/sDu5LdwSD7#Quiz pic.twitter.com/CH9asoZDBD

— Wanaka Farm (@Wanaka_Farm) October 22, 2022