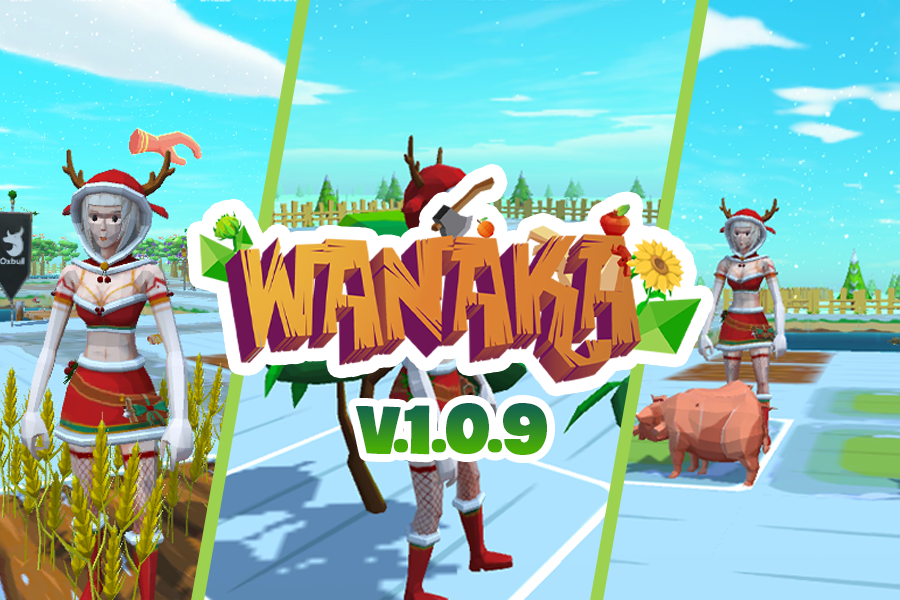 We will celebrate the Lunar New Year with this new version!
To celebrate the Year of the Tiger, along side with the Pet system, we also have a ton of changes such are:
Land upgrade – New Growing Items – New Ingredient & Production Items.
In addition, we have made a small adjustment to the classification mechanism in WanaTrade to make it easier for players to buy/sell. And more especially, now you can buy/sell Pet Eggs on WanaTrade
⭐ PATCH 1.0.9 UPDATES
✍️ Land Upgrade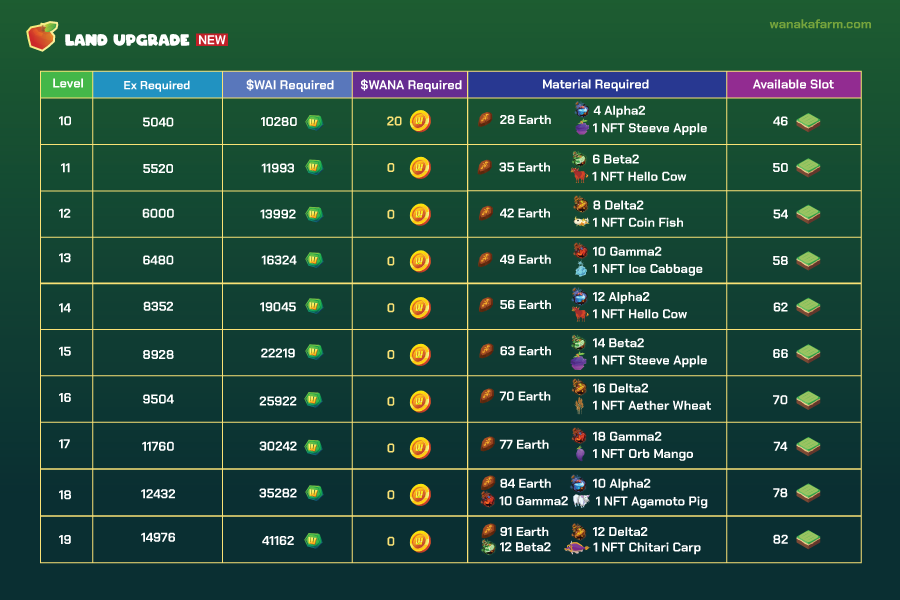 ✍️ New Growing Items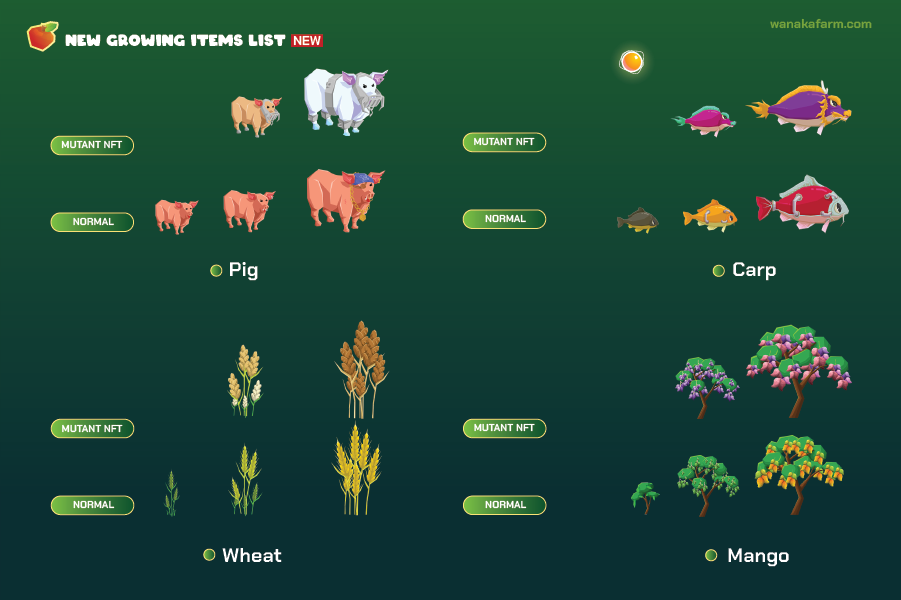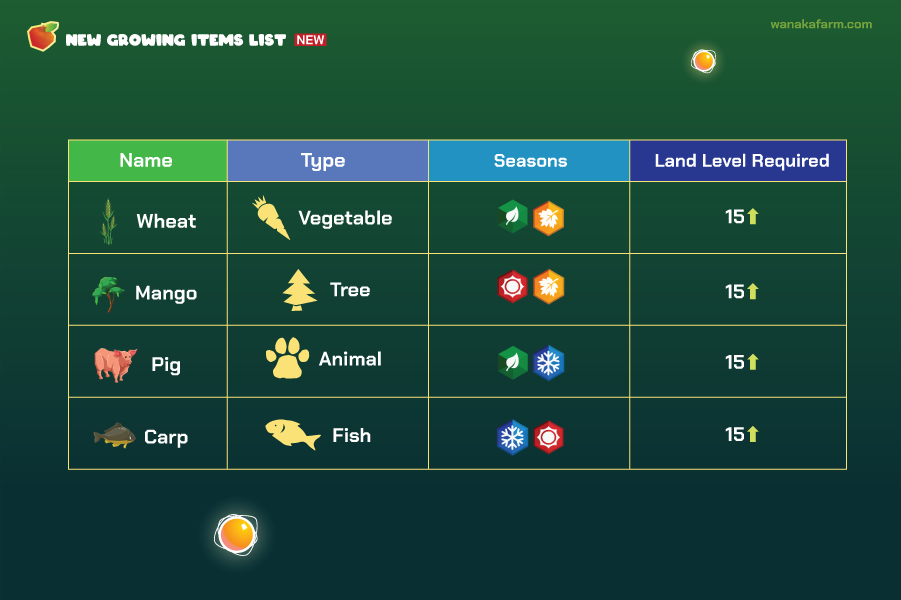 ✍️New Ingredients Items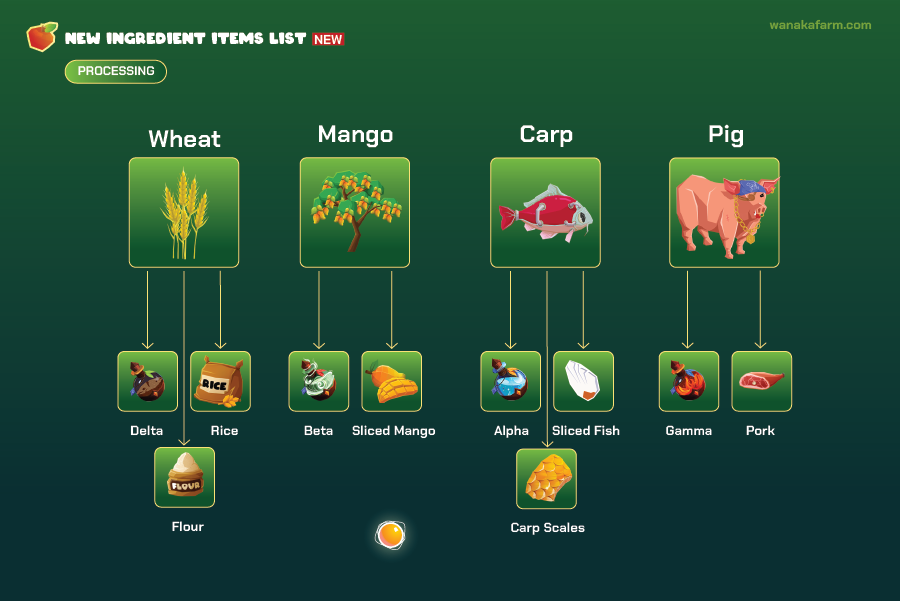 ✍️ New Production Items
✍️ Pet Farm System
In this version, you will be able to open the Pet Egg that you have incubated in the previous version and use it to help you farm easier.
Combine & Separate Pet functionality will not be available in this update and still on developing and will be released in the next update.
Pet Farm will work in both Online and Offline modes:
?Online mode: When you put Pet Farm on land and use it.
?Offline mode: When you put a Pet Farm on the land, do not affect the Pet for 30 minutes or more, the Pet will switch to Offline mode, which means that the Pet will automatically take care of based on previous settings.
Condition: In Online/Offline mode, you must prepare enough resources for Pets Farm for them to work.
Note: Your Egg Items will be moved from the screen in Inventory -> Egg Tab to the Pet System screen -> Open Eggs.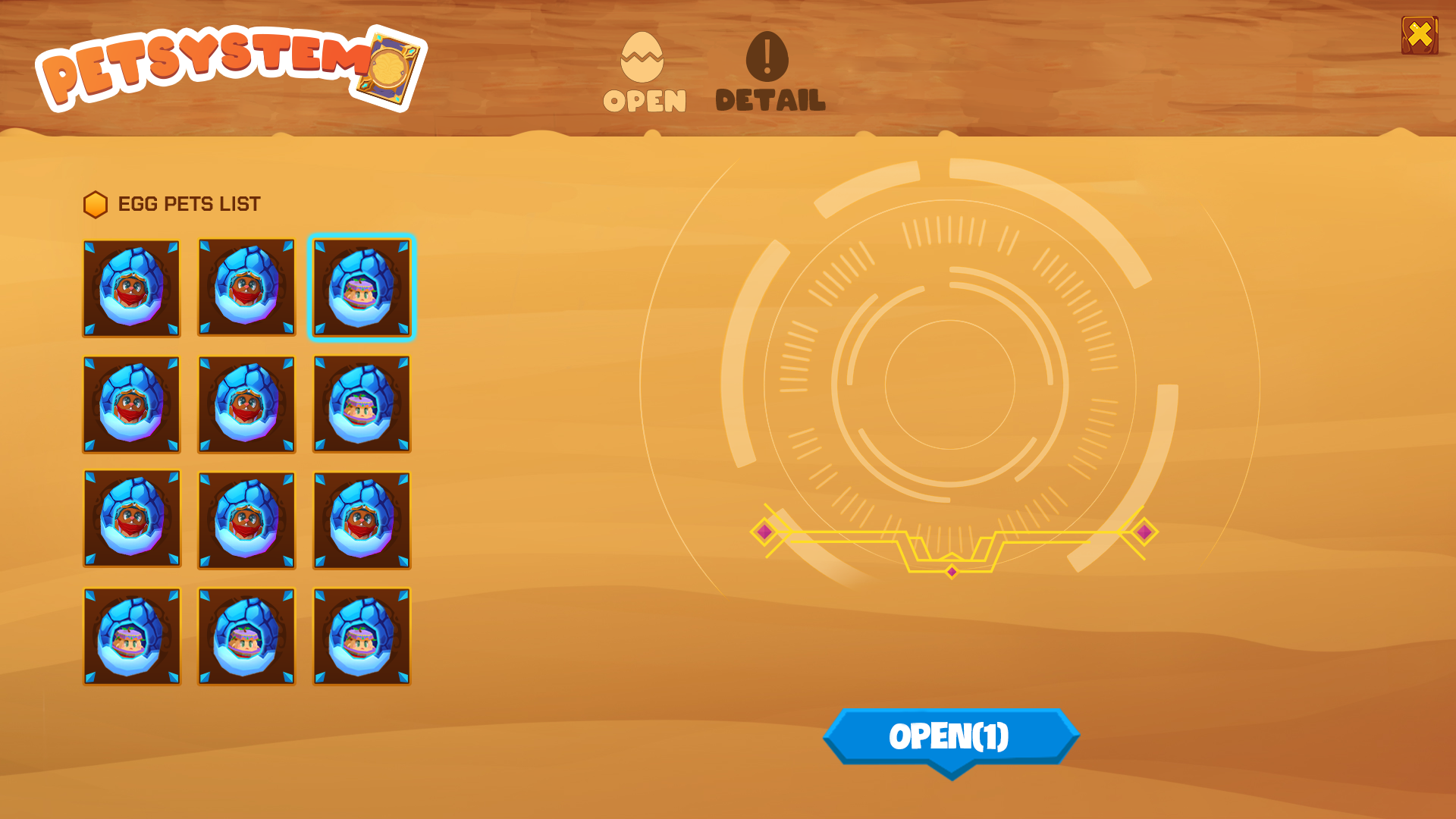 ? How to Open Egg
? Pet Detail Screen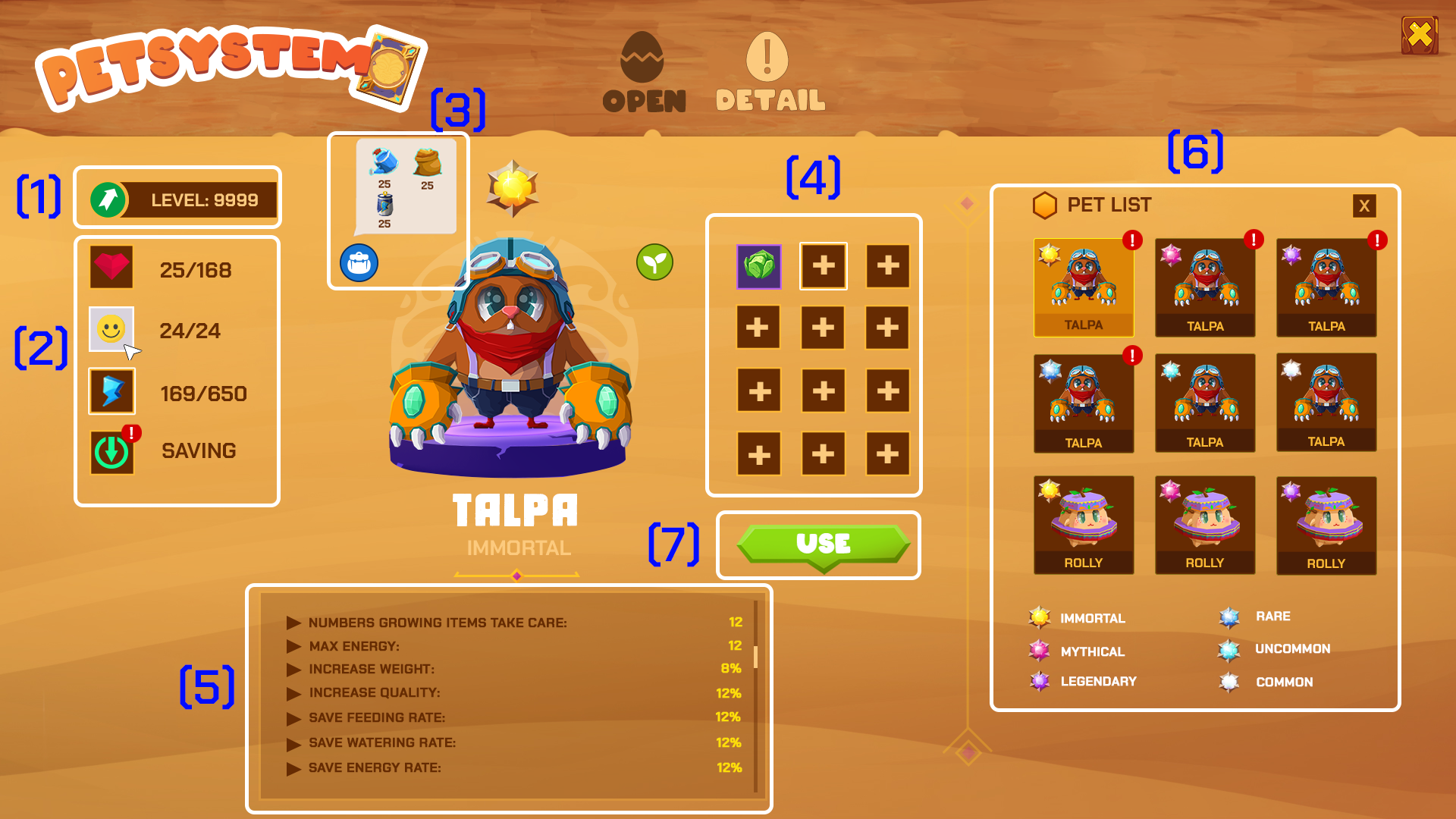 (1). Level Pet: You can level up Pet here.
Note: While the pet is on the land, this feature cannot be used
(2). Pet's stats:
✔️ Health: Health stat (-1 per hour)
✔️ Satiety: Fullness and hunger (-1 per hour)
✔️ Energy: Energy stat (-1 per action care)
✔️ Saving: Save the resources of the Pet to take care of.
(3). Saving Items of the current week.
(4). Growing Items slots for Pet to take care of (The number of slots taken care of depends on level and rarity).
Note: User will be able to choose for FREE the growing items for pet to care, but there will be a fee (3200$WAI) to change the current growing items selected.
(5). Pet properties (Depending on level and rarity).
(6). Display list of Pet / Production Items / Growing Items / Saving Items.
(7). Use Pet Care (Note: Must attach Growing Items to box (4) before use).
? Pet Farm: Properties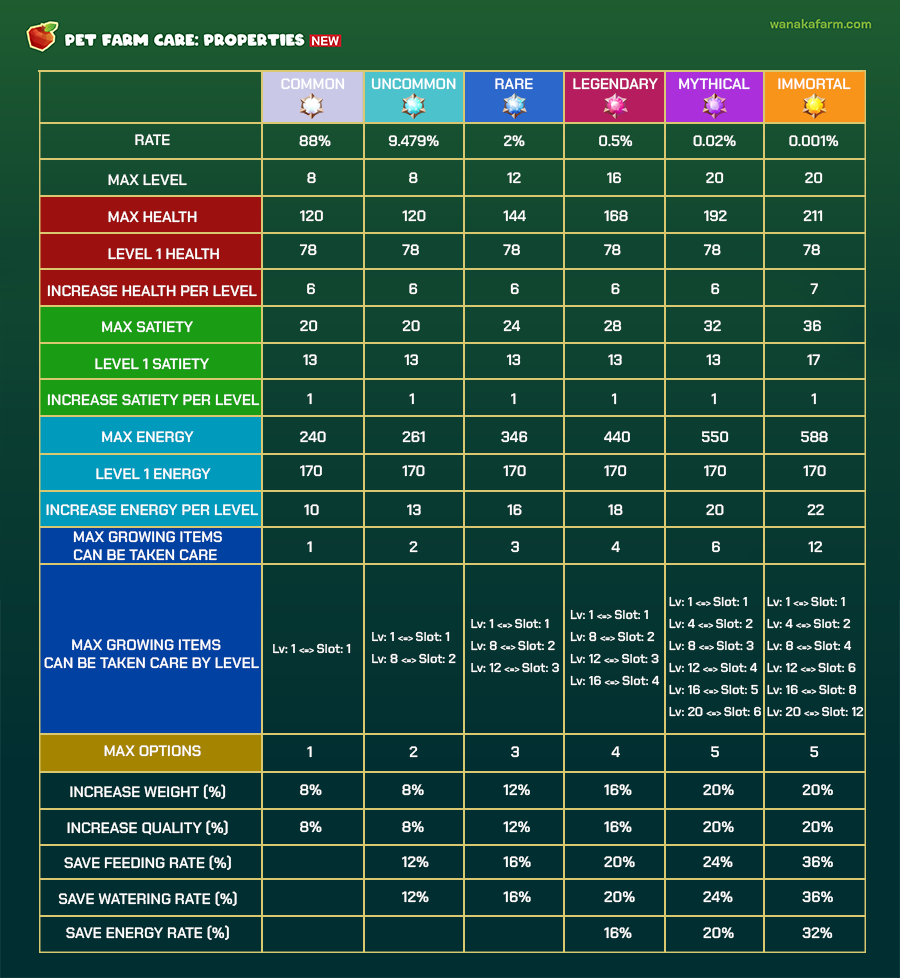 ? Pet Farm: Level Up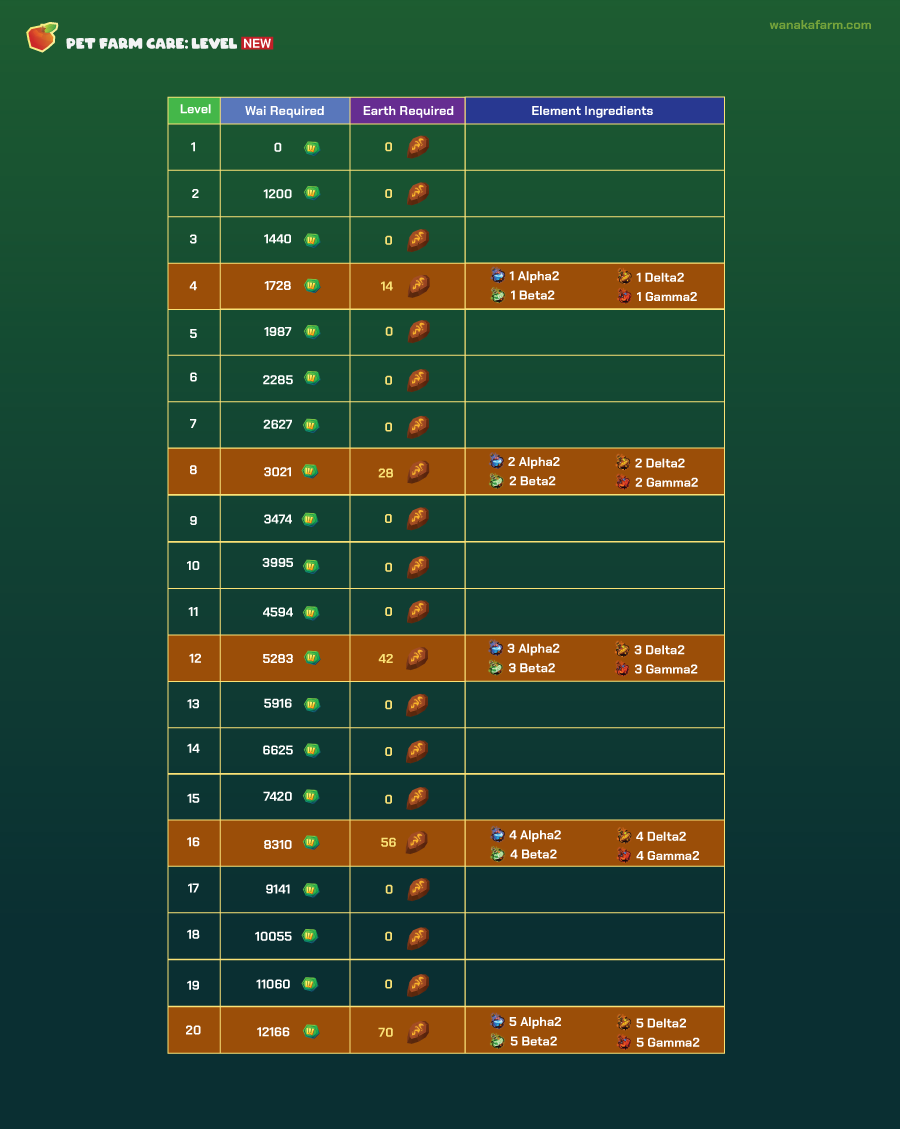 ? Overall Pet System