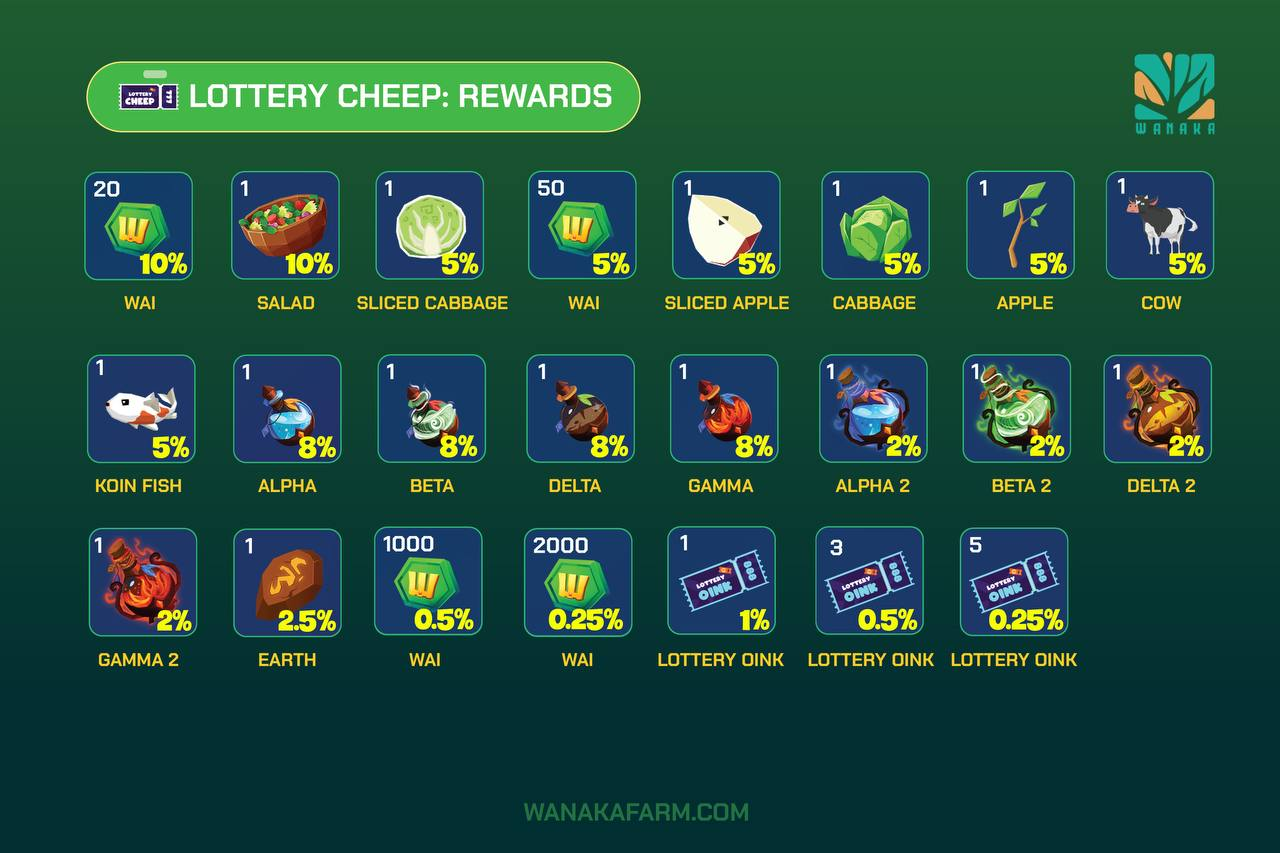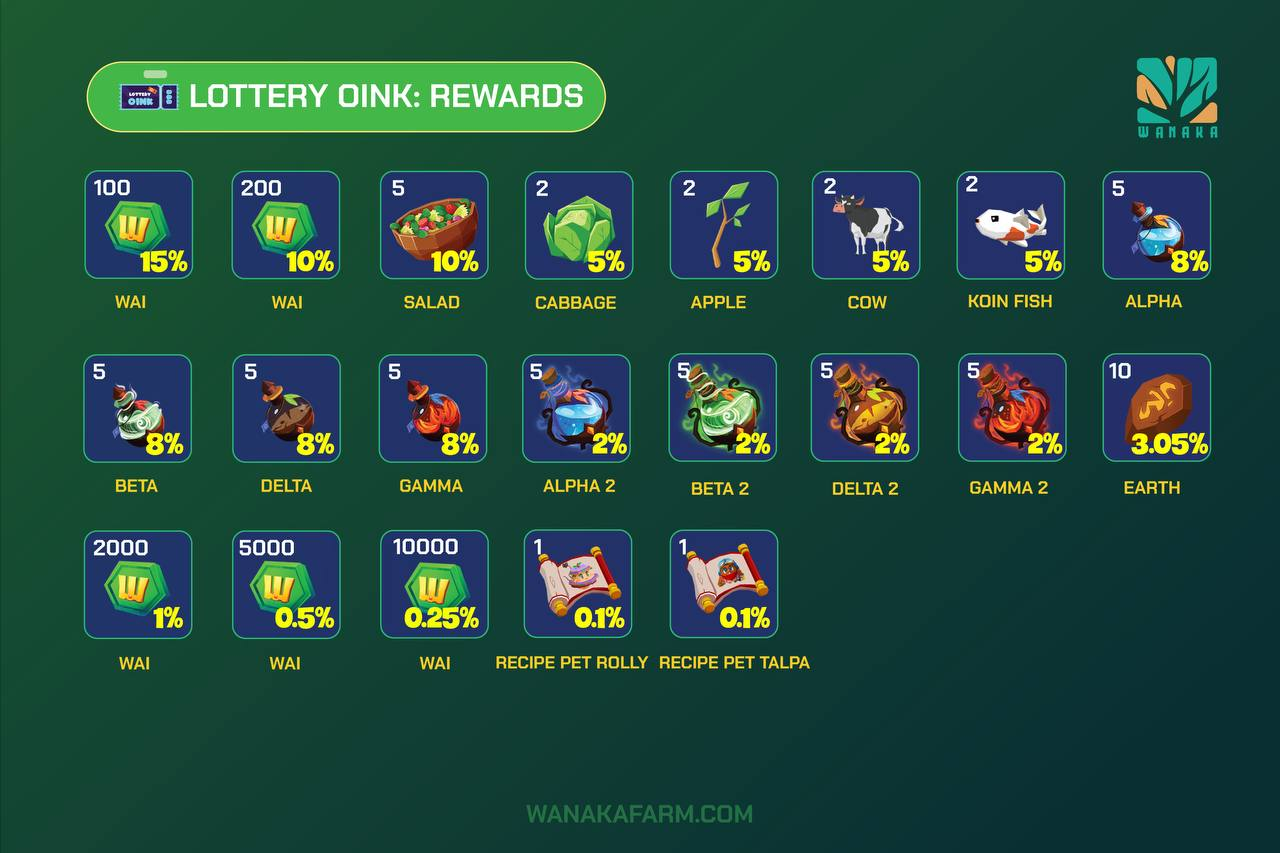 Hi everyone! We want to list the changes log for the new update version today.
Add New Building Item : Incubator Item
( You can start deposit your incubator into the game )
Add Feature: Craft Egg, Incubate Egg
Add New Pet Recipe Item : Taipa's Egg Recipe, Rolly's Egg Recipe
Can get from :
– WanaShop (Price : 20000 Wai for the first recipe, price will be increased 10000 Wai after each purchase, maximum 10 recipes per week, price will be reseted to 20000 Wai weekly)
– Lottery OINK (500 Wai)
Add Boost Hatch Time Items :
Can get from :
– WanaShop
Update Wana Trade :
– Add sort function
– Change fee from 0.01 fixed in $Wana to 5% of transaction
– Add Growing NFT to WanaTrade (Buy/Sell by Wana)
– Add Clear All Functions on Sell Screen
Change Reward and rate for Lottery
Update Art:
– Change skybox
– Optimize 3D assets to performance
Thank you! Have a nice day!